Browse the profiles of the top clinics in Thailand and you'll discover that the services they provide are on par with their counterparts in Australia, New Zealand, UK, and US. Take a look at the qualifications of the dentists, prices of treatment including the All on Four reviews in Thailand from past patients. Here's a brief background about the leading dental clinics in Thailand :
Bangkok International Dental Center (BIDC) - Main Headquarters is an award-winning clinic certified by the Joint Commission International (JCI) and the International Organization for Standardization (ISO). It complies with the sterilization policies of the US Centers for Disease Control and Prevention (CDC), US Food and Drug Administration (FDA), American Dental Association (ADA), and World Health Organization (WHO). This certification gives you confidence that the clinic complies with international standards.
BIDC provides All on Four and other specialized treatments such as Oral Surgery, Cosmetic Dentistry, Periodontics, Orthodontics, and Root Canal Therapy. The facility is fully equipped with cutting-edge technology like 3D CT Scan/Digital Tomography and 3D Dental Imaging for treatment planning, Implant Surgical Set, and other equipment. Internationally-trained specialists in Prosthodontics, Implantology, Periodontics, and Oral Surgery are skilled in restoring teeth with All on Four and other treatments
Bangkok Smile MALO Dental Clinic and its in-house laboratory is certified by the International Organization for Standardization (ISO) and accredited by the Joint Commission International (JCI). Its hi-tech laboratory produces well-fitted crowns, bridges, dentures, and implants. The clinic's line of business include Bangkok Smile Dental Clinic Sukhumvit 21 Branch and Sea Smile Dental Clinic – Phuket. The clinic partnered with Malo Clinic, the world's leading center for Dental Implants and Fixed Oral Rehabilitation (All on Four). Patients are entitled to international warranty where you can visit its partner clinics located in more than 50 cities worldwide.
The clinic strictly complies with sterilization standards and use the latest technology in dentistry. It is backed by a team of specialists in Prosthodontics, Implant Dentistry, and Oral Surgery. They include Diplomate of the American Board of Oral Implantology and Implant Dentistry and the Diplomate of the International Congress of Oral Implantologists (ICOI).
Thantakit International Dental Center is the longest dental center in Thailand offering Dental Implants, Cosmetic Dentistry, Gum Treatment, Oral Surgery, Root Canal Treatment, Orthodontics, TMJ Management, and Pediatric Dentistry. The clinic has a modern facility complete with an in-house laboratory. It has 3D Scan for dental implant surgery and on-site Computer-aided design/computer-aided manufacturing system (CAD/CAM). The CAD/CAM technology process crowns, bridges, and implants in a short time. It has a group of specialists in Implant Dentistry, Oral Surgery, and Periodontics. They include members of the International Congress of Oral Implantologists (ICOI) and the Academy of Osseointegration.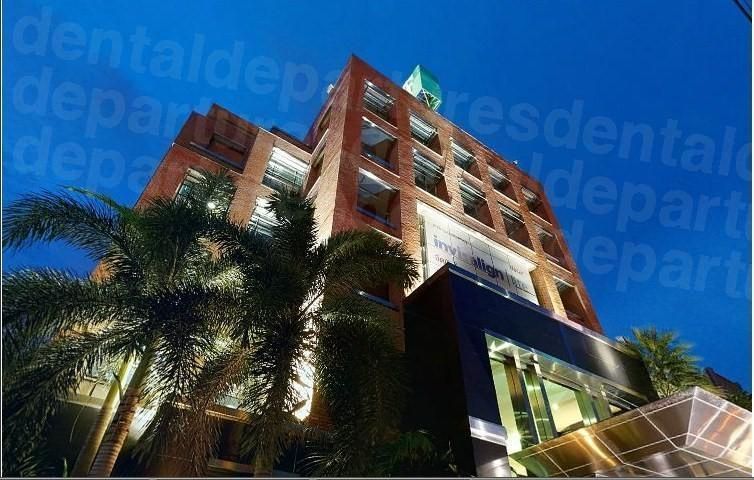 The leading clinics in Thailand offer All on Four at a reasonable price. Its cost is lower compared to countries like Australia, New Zealand, and UK. It cuts down your dental expenses at the same time lets you spend a vacation in Thailand.
Browse more All on Four reviews in Thailand and find the best clinic. Get in touch with our Customer Service Team to book an appointment.