Are you looking for cheap dental implants? Cancun in Mexico may be a good place to have a holiday combined with dental implants. But what about the safety factor? After all, you would not want to go to a foreign country and come back with dental problems that you had not bargained for.
Why are dental implants in Cancun so cheap?
Cancun is a favored holiday destination and people flock to this resort town for its beaches and nightlife. It is especially popular with students on a spring break and other holiday makers thanks to its easy accessibility from the U.S. and Canada and its moderate climate. The cost of living in Mexico is much less than that of its more prosperous neighbors and so dental care is reasonably priced.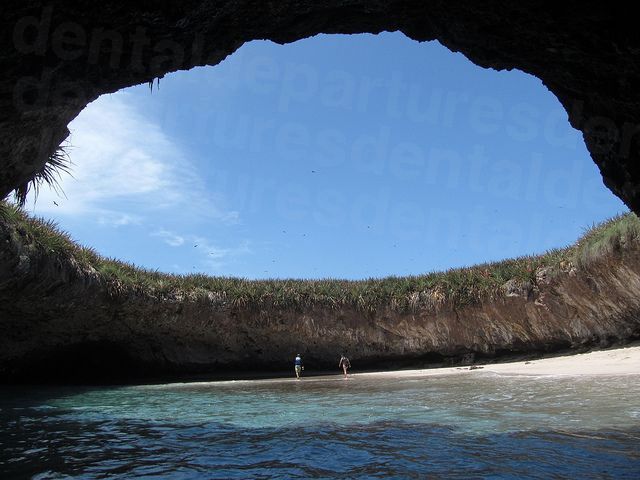 It has also developed its medical and dental infrastructure to cater to the demands of the tourists who look for affordable options. There are large numbers of dental clinics in the area and the dentists are well qualified – many have done some or part of their training in western countries and/or are affiliated to reputed international organizations, enhancing their credentials even further. You need have no apprehensions regarding the education and experience of the dentists who are well versed in doing complex procedures such as dental implants in Cancun .
Quality of clinics in Mexico
Rest assured, if you go to a top clinic that has been investigated by Dental Departures you will find that the clinics are of excellent quality and have top-notch amenities. They follow the best international dental care practices and treatment protocols.
Additionally clinics like Sunset Dental Cancun and Ocean Dental boast of modern treatment rooms and use the latest technology for dental implants. Both clinics are GPC winners (recipients of Global Patients' Choice awards that are given to clinics that have a high percentage of positive reviews by Dental Departures).
Dental Implant prices in Cancun
Cheap dental implants in Cancun are reasonably priced and, when compared to the prices in other countries, you can save a great deal of money by getting this dental work done in Mexico. While other dental treatments in Cancun are also affordable, the price difference in implants results in higher savings because dental implants use the latest technology and this treatment is rarely covered by any form of dental insurance.
The average price of dental implants in the U.S. is around US$3,913 (CAD5,026, £3,226, €3,680, AU$5,098, NZ$5,238). In Cancun you would pay an average of US$1,250 (CAD1,679, £972, €1,165, AU$1,661, NZD1,781).
If the safety issue hinders you from going to Cancun, then you should check websites and forums and see for yourself. When you book through Dental Departures, you can be sure that we have investigated the qualifications and credentials of the dentists and checked the amenities at the clinics. What's more, we also give you the best price guarantee. Cheap dental implants in Cancun are a great alternative when you have broken teeth, uncomfortable dentures or any other dental problems that can be solved by the use of implants.