With the rise of dental tourism in Mexico continuously being fuelled by increasing prices in the US, as well as advancements in the standards of care available south of the border, more Americans than ever are flying or even driving into Mexico to replace missing teeth with dental implants.
In this article, we take a look at the safety of traveling to Mexico for dental care, particularly implants, as well as some of the top facilities at which you can book a free appointment directly through our site.
Is the Safety of Dental Work in Mexico Still in Question?
The very idea that traveling to Mexico for health or dental care is in some way inherently "dangerous" is completely outdated.
Yes, in the past there have been horror stories, but for every botched procedure (which normally occurs at a clinic trying their best to hide their bad reputation), there are hundreds of thousands of successful outcomes that don't make the news headlines.
With the proliferation of dental clinics in tourist hot spots like Los Algodones, Cancun, Juarez, Tijuana and others, the dynamics of market competition ensure that the overall quality of clinics is good.
And when booking with Dental Departures, that "good" turns into "great."
This is because we carry out a number of background checks on every facility before it is listed on our site, including
Carrying out on-site visits
Checking malpractice records
Researching criminal/legal records
Verifying dentist qualifications
Confirming dental association memberships
Collecting and publishing authentic, unedited patient reviews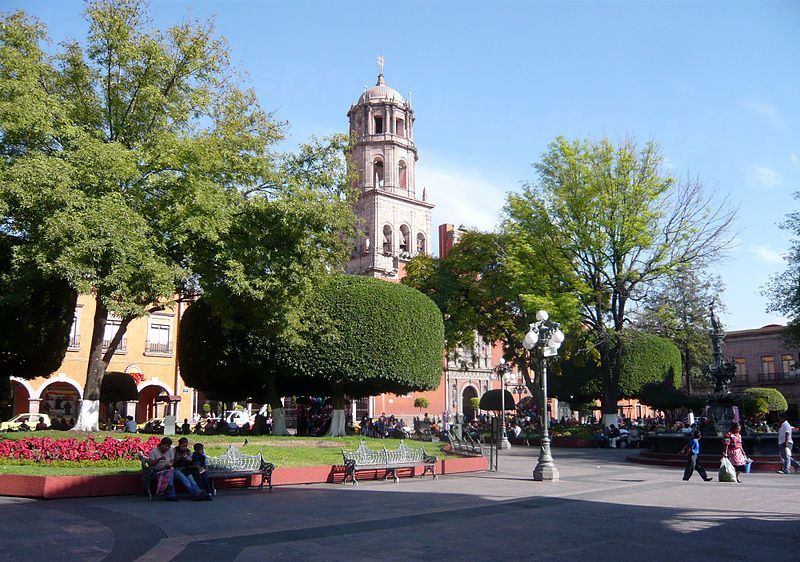 Dental Implants in Mexico
A dental implant involves a surgical procedure whereby titanium posts (or other non-metallic options) are inserted into the jaws to support missing teeth or even a full arch of teeth (such as an All-on-4® treatment concept by Nobel Biocare).
This stage is carried under local anesthesia with the option of gas sedation.
Once the implants have fused with the jawbone, the patient returns for the replacement tooth (crown) or prosthesis (containing multiple teeth) to be attached. This is known as the restoration stage.
Clinics like Sani Dental Group (Los Algodones) and Harmony Dental Studio (Tijuana) have excellent facilities, multiple treatment rooms and use state of the art technology so that patients are satisfied and have the desired outcomes. We ensure they employ well-trained dentists who are specialists in dental implant techniques and can also provide full mouth restorations.
Other top dental implant clinics in Mexico include:
Cost Savings of Dental Implants in Mexico
You stand to save a great deal when you book an appointment for dental implants in Mexico. In fact, you can easily cover the cost of your vacation and travel expenses and still save money, depending on how much you spend on other expenses.
The average price of dental implants in the US is around USD $3,913 (CAD5,026, £3,226, €3,680, AU$5,098, NZ$5,238).
In Mexico, you would pay an average of USD $1,250 (CAD1,668, £998, €1,173, AU$1,644 NZD1,786).
For more extensive implant procedures, such as multiple implants and crowns, or bridge-supported implants, patients can expect to save more than $10,000 in Mexico.
Booking through Dental Departures
Dental Departures provides a seamless booking process for dental work, as well as accommodation.
Get started by browsing through our full list of dental implant clinics in Mexico and, when you're ready, book for free via the Dental Departures Customer Care Team.
Sources:
Chen, Denise. The Rise of Dental Tourism. Tourism Review News. Denise Chen. 10 January 2017. https://www.tourism-review.com/dental-tourism-growing-news5250
Americans Are Driving to Mexico for Dental Treatment. International Medical Travel Journal. 24 June 2020. https://www.imtj.com/news/americans-are-driving-mexico-dental-treatment/
Dental implants. NHS. 28 August 2018. https://www.nhs.uk/live-well/healthy-body/dental-treatments/#dental-implants
Sedation Dentistry: Can You Really Relax in the Dentist's Chair? WebMD. Website accessed: 1 February 2021. https://www.webmd.com/oral-health/sedation-dentistry-can-you-really-relax-in-the-dentists-chair