Considering cheap dental implants in Thailand? If you have read that many people are able to save a great deal of money by going to Thailand for dental work, you may well give it a serious thought, particularly if you stand to get otherwise unaffordable dental work done.
The safety of cheap dental implants in Thailand
If you put your research in place and do due diligence, it is possible to get good-quality dental implants in Thailand done at a reasonable rate. Although dentists in Thailand generally have high standards, you have to be careful that you don't go to poorly qualified dentists or those who operate in not so great surroundings or don't maintain strict hygiene standards. If you land up at a clinic where the staff does not speak English, you can be reasonably certain that they do not cater to foreign tourists. It is best to avoid such a place.
If you want safety, you should check out websites and forums and go through the qualifications of the dentists. Do they have the required qualifications and experience? Have they done advanced studies in dental implants? Also read reviews and testimonials of actual patients. It is important that you don't book in a hurry, but spend some time doing all this.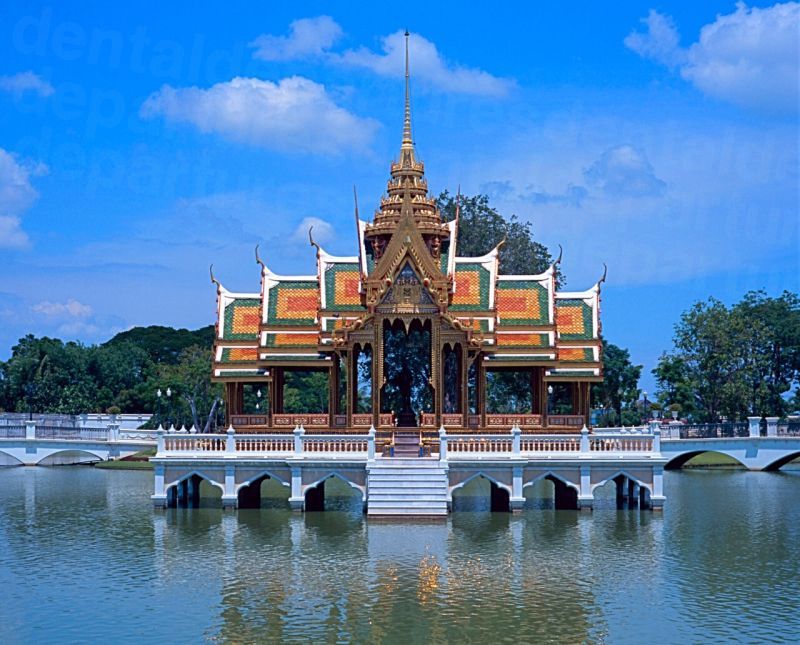 What if you want to save money but ensure safety?
No matter what you do, you can have a bad experience. That is why it is best to book through a reputed website like Dental Departures. We conduct our own investigations into the qualifications and experience of the dentists working at the clinics we list on our website. We also check that the clinics are of good quality, have all the possible amenities that you may want, follow hygiene standards and international treatment protocols as necessary.
We offer the best price guarantee so that you save even more money. And our booking process is very easy and seamless – you can do your clinic and hotel booking as well. You can also opt for extra guarantees and warranties if required. Clinics like Sea Smile Dental Phuket and Bangkok Smile Dental Group (with branches in different parts of Thailand) that are listed on our website are top-of-the-line dental clinics and have experienced dental implant specialists who will take good care of your teeth.
How much do you stand to save with cheap dental implants in Thailand?
Thailand is easily accessible from Australia and New Zealand. Places like Phuket and Bangkok are major holiday destinations from different countries, so you can also have a mini vacation in Thailand while getting your dental work done and still save money.
Dental implants in Australia would average at around AU$5,098 (NZ$5,238, £3,226, €3,680, US$3,913, CAD5,026). Similar work in Phuket will cost you a fraction of this price. Dental implants in Thailand would cost you only an average of AU$2,489 (NZ$2,709, £1,525, €1,757, US$1,900, CAD2,543) so you would save more than 50 percent.
When you book through Dental Departures for cheap dental implants in Thailand you will go back home with a great smile and you'll have saved money.