Why should you travel to Johor Bahru?
This modern capital city of Johor is aptly surrounded by amenities that international patients will find useful during their trip. Flight prices to Johor Bahru are also inexpensive. Watersports are quite popular in the city and there are recreational activities such as visiting the parks and enjoying a rich collection of flora and fauna. International patients are even more likely to book their appointments in Johor Bahru because of the low cost of getting the procedure compared to their home country.
How can a review help you?
If clinics in Johor Bahru look a bit off for you or you do not know how they work, you may need to read an All-on-Four review. Johor Bahru is the perfect place to start looking for one because reviews can help you decide how reliable and credible the dental clinics are. Look at what Rachel said: " Dr Wong is a skilled and experienced dentist, she has been my go-to dentist for more than a decade!
Calming atmosphere with hygienic and up to date facilities, this dental clinic is definitely a 5 star recommendation.
To top that up, the prices are competitive, would definitely keep going to her and recommend to everyone"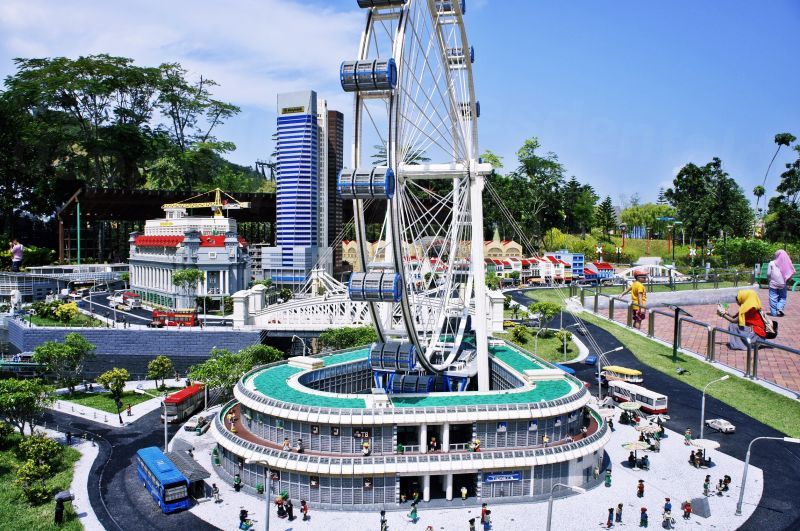 What is an All-on-Four?
An All-on-Four is a great way of replacing a whole arch of teeth with the help of implants. The procedure refers to four dental implants being inserted into the jawbone in order to support the new set of teeth that will be attached later on. The back two implants are longer than normal and placed at a 45 degree angle. The implants are usually made of titanium which is hygienic and durable This method gives them better stability in bones that may not be strong enough for traditional implants.
How much is an All-on-4 procedure?
This is the average price of an All-on-4 procedure in Johor Bahru.
PROCEDURE

AUD$

NZ$

US$

COMPARISON

ALL ON 4

$ 33,910.00

$ 34,841.00

$ 26,000.00

INTERNATIONAL

$ 9,205.00

$ 9,887.00

$ 7,258.00

JOHOR BAHRU

27.10%

38.40%

27.90%

% PATIENTS PAY
Visit the experts at these top recommended clinics:
Tiew & Partners Dental Clinic - Bukit Indah Branch has been on a mission to save the smiles of their patients since 1987 through treatments that are safe and affordable to everyone. Aside from protecting your smile, you can also make use of the following exclusive Dental Departures promotions:
Dr. Chong & Partners Dental Clinic - Bukit Indah Branch is headed by Dr. Chong Chin Chen, who has a special affinity for providing world-class dental implants. He got his oral implants certification in Frankfurt, Germany. Additionally, patients are welcome to use these exclusive promotions from Dental Departures:
Ysmile Dental Surgery is a specialist dental clinic that offers complete dental care services at a very reasonable price. The clinic will make sure to give you that confident smile. Feel free to use the following Dental Departures promotions:
Exclusive Hotel and Transportation package
If you want to restore your smile but are still completely unsure, remember to check out some All-on-Four photos in Johor Bahru to help you decide. Why suffer, now is the best time to restore your teeth!