Are you on the lookout for Bali dental recommendations as you are going for a holiday to Bali and also want to get dental work done? Bali is a beautiful place for a holiday thanks to its beaches, tourist attractions and entertainment options. More importantly, it is a reasonably priced holiday destination with travel, food and hotels all fairly inexpensive.
Bali has developed into a medical tourism hotspot and offers all kinds of affordable medical and dental procedures. The dentists are well-qualified, often trained abroad, highly experienced and the medical facilities are of a good quality, usually on par with western standards.
Bali dentist recommendations on the web
If you run a web search for Bali dentist recommendations, you will get many hits. Sometimes, the choices may leave you bewildered as you won't know which ones are the really good dentists. It is always advisable to spend some time putting your research in place so that you don't have a bad experience. Do check independent forums, reviews and testimonials before making a decision.
Or you can simply opt for a reputed site like Dental Departures that lists only fully checked dental clinics on its website. We carry out extensive background checks to verify the credentials of the dentists, make sure they have the right educational qualifications and experience. We also investigate and list their international affiliations on our website so that you gain confidence in their abilities. This enables you to book with a good quality and recommended Bali dentist.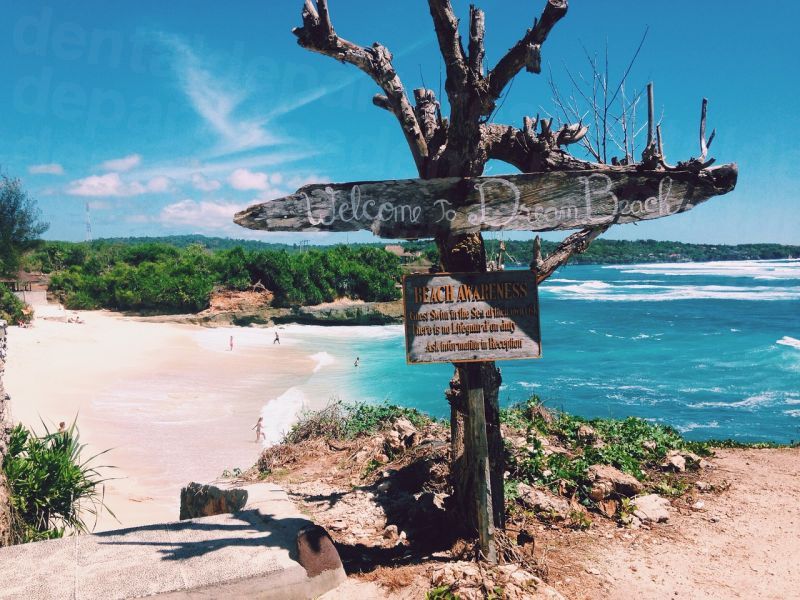 Bali dentist recommendations for the dental work you need
Whether it is cosmetic dentistry or medically required dentistry, you can find various dental facilities that fit the bill.
Do you need routine dental work like a filling, tooth replacement, crowns, veneers or teeth whitening? Do you need dental surgical procedures like a root canal? Do you need dental implants? Bali offers a wealth of opportunities in terms of dental care - no matter how simple or complex your requirements.
Arc Dental Clinic is conveniently located in Kuta, diagonally opposite Siolam Hospital. It is a multi-specialty clinic, offering a wide range of dental procedures like dental implants, tooth restoration, periodontics, endodontics as well as cosmetic dentistry treatments. It is staffed by German trained dentists, uses state of the art technology and equipment and offers first time free professional consultation and panoramic x-ray.
Bali 911 Dental Clinic has branches in Kuta and Denpasar. It offers high quality dental care, full mouth rehabilitation, dental restorations, crowns, implants and all kinds of cosmetic dentistry treatments. With an in-house laboratory, you get faster work done as well.
Booking with the right Bali dentist
If you don't want to lose out when you go for a holiday to Bali, then complete your booking formalities via Dental Departures at one of our quality checked clinics.
Keep in mind that dental care is extremely important for your mouth health, for the health of your entire body and so that you look and feel better with an attractive smile and a full set of teeth. Whether it is your teeth that need attention, you have gum problems or you need any dental surgery, Bali dentist recommendations will help you out.