If you're vacationing in Bali, why not take the opportunity to give yourself a low-cost smile makeover with affordable whitening in Kuta? Thousands of visitors fly out to this island paradise every year to enjoy the stunning beaches, exotic local cuisines and superior water sport activities such as surfing and scuba diving.
But did you know, dentists in Kuta provide the same high-quality services that you would expect to receive in your home country, but at prices that are up to 60% cheaper? Laser teeth whitening is the ideal treatment to get whilst on holiday as the procedure is relatively inexpensive, has very little downtime and won't take a large chunk out of your busy vacation schedule.
So why not brighten up your smile whilst you're there and show off your new pearly whites on your holiday snaps?
How Affordable is Laser Teeth Whitening in Kuta?
The cost of dental treatments is on the rise throughout most western countries, especially for cosmetic procedures which are considered aesthetic rather than essential. However, you can easily save yourself a few hundred bucks by getting your teeth whitened at a dental clinic in Kuta:
Average domestic cost for laser teeth whitening:
AUD $870, NZD $956, USD $676, CAD $845, GBP £512, EUR €571
Price of laser teeth whitening in Kuta :
AUD $361, NZD $397, USD $281, CAD $351, GBP £213, EUR €237
Average Cost Saving: 58%
Kuta – The Surfing Capital of the World
Kuta has been transformed from its humble origins as a traditional fishing village into Bali's primary beach resort destination. There are a variety of accommodation options to suit every budget, and a seemingly endless stream of shopping and dining options to satisfy all tastes.
Holidaymakers from all over the world are drawn to Kuta Beach for the superior water sport activities that are readily available throughout the day, such as surfing and scuba diving, and the frenetic, party atmosphere that explodes after the sun sets.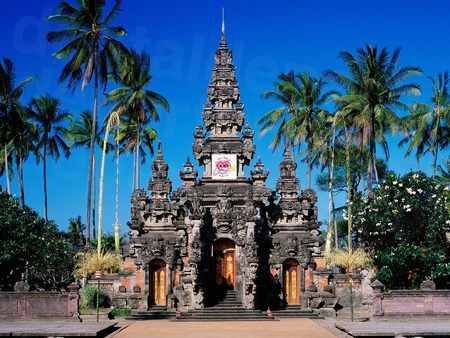 There are also plenty of local historical and natural landmarks and places of interest to explore, from the ancient Buddhist temple of Vihara Dharmayana, to the Kuta Beach Sea Turtle Conservation Centre, not to mention the spectacular sunsets that can be enjoyed from any of the beachside bars and restaurants whilst you chill out at the end of a fun-packed day!
How do I Find a Reputable Dentist in Kuta?
At Dental Departures, we have personally researched laser teeth whitening clinics in Kuta , verifying dentist qualifications, professional memberships and assessing on-site facilities and procedures. And, in terms of a positive teeth whitening review, Kuta dentists score top marks from existing patients who have undergone their treatment here previously.
Some of the most recommended dental facilities in Kuta include:
Popular with overseas patients, Arc Dental are a modern facility that provide wheelchair access for patients, along with free parking, free examinations and free wifi access whilst on-site.
First-time visitors to Sunset Dental receive a free consultation and free first panoramic x-ray as part of the service, and their superior teeth whitening treatments have patients coming back for more!
Located away from the hustle and bustle of the beachfront, Dentes Denta Clinic is staffed by English-speaking dental professionals and can assist international patients with their treatments and travel-related activities.
To book affordable whitening in Kuta at any of our quality-checked clinics, get in touch with our Customer Care Team now!