If you lose your teeth due to gum problem or injury, consider an innovative treatment like All on Four. Bangkok has a number of clinics offering world-class service at a reasonable price. Too good to be true? Read on to find out.
What is All on Four in Bangkok?
All on 4 is simply a technique that involves the placement of four implants into the jawbone with a bridge or dentures on top. The dental implants, which serve as the artificial tooth roots, are placed at an angle for maximum support. It's an option for replacing all of your upper or lower teeth.
All on 4 dental implants provide many benefits. It saves time, money, and discomfort. It shortens treatment time because All on 4 may possibly be used for people with insufficient bone. This may eliminate the need for additional procedure like bone graft which can save you thousands of dollars.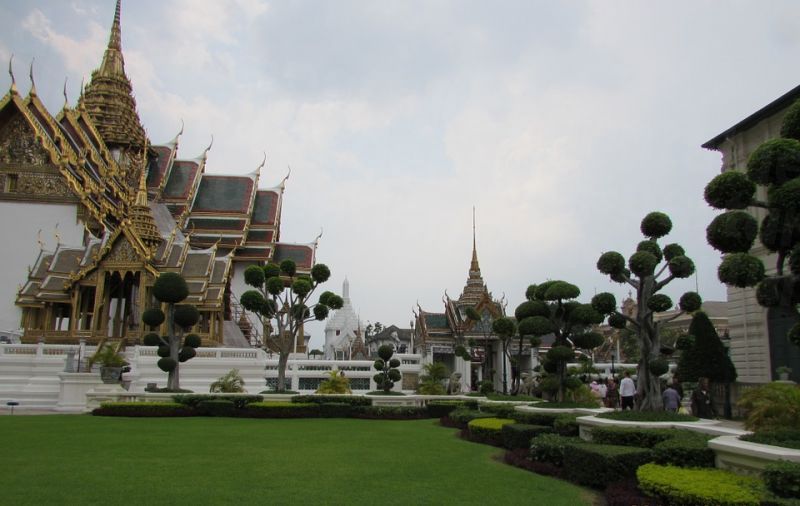 Where to get All on 4 in Bangkok?
Checkout Dental Departures for top clinics offering All on 4 in Bangkok . Choose the one with world-class facilities, highly qualified dentists, and lower treatment price. Dental Departures recommends top-notch clinics like Bangkok International Dental Center and Bangkok Smile Dental Clinic.
Bangkok International Dental Center (BIDC) is an award-winning and largest private dental center in Thailand that is certified by the Joint Commission International (JCI). The headquarters is 7-storey building fully equipped with the latest dental and medical technologies. It has more than 20 treatments with on-site laboratories handled by over 50 dentists. BIDC specializes in dental implants and cosmetic dentistry.
BIDC's dental team is comprised of internationally trained and highly skilled specialists who are graduates of leading universities in the Australia, UK, US, and Japan. They include Diplomate of American Board of Prosthodontics, Member of the American Academy of Cosmetic Dentistry (AACD), and Fellow, International Team for Implantology. Knowing about the dentists' qualifications, assures patients of the best quality service.
Another top clinic is Bangkok Smile Dental Clinic , certified by the International Organization for Standardization (ISO) and the Joint Commission International (JCI). It has an expert team of dentists, state-of-the-art facilities, international treatment protocol, and standards including guarantee on dental work.
Bangkok Smile Dental Clinic has a powerhouse dental team composed of specialists in Oral Surgery, Prosthodontics (teeth replacement), Dental Implants, Periodontics (gums), and other fields. As members of prestigious organizations like the International Congress of Oral Implantologists (ICOI) and the American Board of Oral Implantology and Implant Dentistry, they adhere to international standards. This gives you confidence knowing that the dentists handling your oral care have good credentials. As part of Malo Clinic, the leading center for Implantology and Fixed Oral Rehabilitation, patients are entitled to International Patient Guarantee Program where you can access its partner clinics located in more than 50 cities around the globe.
Both Bangkok International Dental Center and Bangkok Smile Dental Clinic complies with stringent sterilization process and offers low-priced dental service. Here's a price comparison of All on 4 in Bangkok:
Cost of All on 4 in Bangkok: AUD $14,030.00
NZD $14,918.00; UK £8,751.00
Compared to All on 4 in Australia: AUD $33,915.00
NZD $36,060.00; UK £21,153.00
Restore your teeth with All on Four. Bangkok clinics will bring back your smile at lower price. Book an appointment with Dental Departures.