Bangkok Dental Travel – 4 Reasons to do it
Thailand is regarded as one of the pioneers of medical tourism and the jewel in its crown – Bangkok. Dental travel is a popular and highly competitive industry here and there is healthy competition between the dental clinics to attract international patients.
If you're considering dental travel to Bangkok then here's five reasons why you should.
1: LOW PRICES
This is usually the number one reason why people think about becoming a dental tourist. Sometimes it is because they need to get expensive dental work done, like an implant. Other times, it may be because they are on holiday in the area and decide to treat themselves to some cosmetic dentistry, like laser teeth whitening.
In Bangkok, visitors from the US, Canada, UK, Eire, Australia and New Zealand typically save around 60% compared to the prices at home. For example:
The cost of a dental implant in Bangkok at the Smile Signature Siam Square is from:
AUD $2,230 (NZD $2,414; UK £1,350; EURO €1,650; US $1,695) compared to
AUD $5,100 (NZD $5,500; UK £3,107; EURO €3,594: US $3,900) in your home country.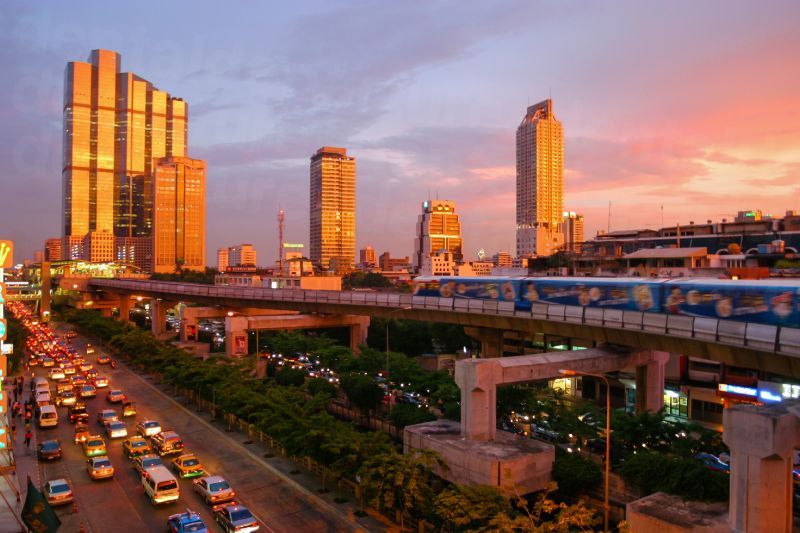 2: QUALITY OF DENTAL CARE
The dental profession is highly regarded in Thailand. Dentist training is good and regulated strictly, just as it is in any of the developed nations. Over the years the Thai government has invested in the infrastructure to ensure good-quality services and safe standards for international patients.
Thailand remains one of the most popular destinations for medical and dental tourism. In part, this is because people can rely on the quality of the care they receive. Thailand was the first country in Asia to be awarded JCI accreditation at one of its facilities – and it is a testament the exceptional quality of the services at the Bangkok International Dental Center that this accreditation has been awarded to a dental clinic, as accreditation is typically given to hospitals.
3: COMPREHENSIVE RANGE OF DENTAL SERVICES
There is no need to worry about the availability of expertise in Bangkok when it comes to your dental care. From the simplest to the most complex of procedures, Thai dentists are skilled across every area in the field of dentistry.
The same world-renowned brands and materials are in use in Bangkok and at some clinics, like the Bangkok Smile Dental Clinic , they have their own in-house laboratory and using CAD/CAM technology can design and manufacture prosthodontics, like crowns and veneers, in less than a day.
4: HOLIDAY
Would prefer to give all your hard-earned cash to a dentist at home rather than giving some of it to a dentist in Bangkok and spending the rest on your holiday? We thought not. If you've gotta go through the (metaphorical) pain of dental work, then give yourself a treat for getting it done. We can think of far worse places to be recovering than buzzing Bangkok.
Discover more about dental tourism in Bangkok and visit Dental Departures. We can help you find a dentist, compare prices, get a free quote and book online.