Looking for affordable, superior quality dentistry in the heart of Bangkok? Then the Bangkok Smile Dental Clinic – Sukhumvit 21 Branch is a great option for your consideration.
The Sukhumvit Road is one of the longest roads, not just in Thailand, but in the world. One of the most popular areas for both locals and ex-pats is the Lower Sukhumvit district, which is around the Asok station. It is a busy business area by day, but when darkness descends it becomes a nightlife mecca with a huge amount of bars, restaurants and nightclubs providing enough entertainment options for even the most avid night owls.
With a wide range of hotels in the area, from 5 star through to budget, there are plenty of places to stay, which makes it an attractive location for tourists and dental tourists alike. If you are looking at dental care in the heart of the action then the Bangkok Smile Sukhumvit 21 could be the answer.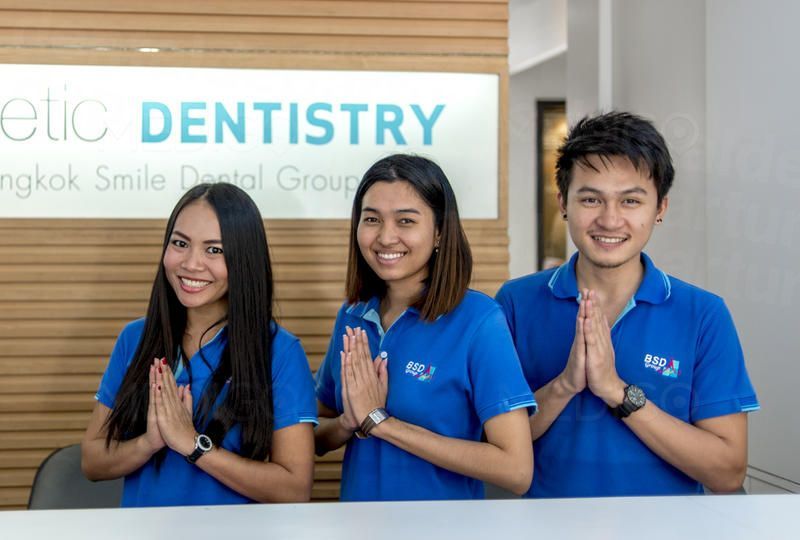 What's near the Bangkok Smile Dental Clinic, Sukhumvit 21 branch?
If you're visiting a Bangkok dentist you may as well be in the thick of the action. A wide range of facilities and services in the area means you'll be able to do as little, or as much, as you feel after your dental care.
Shopping:
The area is great for shopping with a vibrant mix of shopping centres, markets and street stalls. Terminal 21 at the MRT Sukhumvit or the BTS Asok is one of Bangkok's newer shopping malls offering boutique local fashions and unique products.
The Sukhumvit-Nana night market is great for bartering. Expect to haggle hard and you'll end up paying around 50% less than the initial offered price.
If you're looking for tailored clothing you'll find some great tailors in the area with prices from around 12,000 bahts for a men's wool suit.
Nightlife:
Soi 11 is home to some of Bangkok's famous nightclubs. Soi Nana and Soi Cowboy are the area's red light districts but offer a fun night out­ with plenty of restaurants offering everything from 5* fine dining to tasty street food. Of course, there are numerous bars to suit every taste and budget.
Why should I go to the Bangkok's Smile – Sukhumvit 21 branch?
The Bangkok Smile – Sukhumvit 21 branch is part of a larger chain of international clinics known as the Malo Clinic. The first of these were established by Dr Paulo Malo in 1995 and there are now facilities on every continent in nearly 50 locations. One of the unique benefits patients have of visiting the Malo clinics is that they can return for follow-up treatment at any clinic in the world.
Clinics are recognized internationally for their high standards. They are Joint Commission International (JCI) affiliated and ISO 9001:2008 certified.
They offer a wide range of general and specialist dental services including Orthodontics (braces), gum treatments, dental implants, Endodontics (root canals), Oral and Maxillofacial Surgery, TMJ Pain management and Prosthodontics (false teeth).
Make Bangkok Smile Sukhumvit 21 your #1 choice for dentistry in the heart of Bangkok.