If you're looking to get dental implants at an affordable rate, while taking advantage of an exotic destination, come to Davao. And to make it easier, here are some of the clinics where you can find the best crowns dentists in Davao.
Lim Dental Center
Lim Dental Center was established 21 years ago and has since provided excellent, top-notch dental care to patients in the area. With the continuous improvement of its services, the clinic has become more and more of a destination for international travelers seeking dental care at an affordable price. At Lim Dental Center, dental crowns price list shows prices starting at USD 250 (CAD 337, GBP 195, EUR 233, AUD 331, NZD 356) for Porcelain Fused to Metal Crown (standard alloy). This is considerably cheaper, when compared to prices for the same type of crowns in other countries (USD 1,000, CAD 1,350, GBP 781, EUR 932, AUD 1,326, NZD 1,422).
Metro Dental Abreeza Mall Clinic
The Metro Dental Abreeza Mall Clinic has been existent for 17 years now and specializes in orthodontics, general dentistry and dental crowns. The procedure offers a wide variety of options when it comes to dental crowns, including porcelain, ceramic, metal fused crowns, just to name a few. Temporary crowns at the Metro Dental Abreeza Mall Clinic cost USD 20 (CAD 27, GBP 16, EUR 19, AUD 27, NZD 29) compared to USD 150 and CAD 202 (GBP 117, EUR 140, AUD 199, NZD 213) in other countries.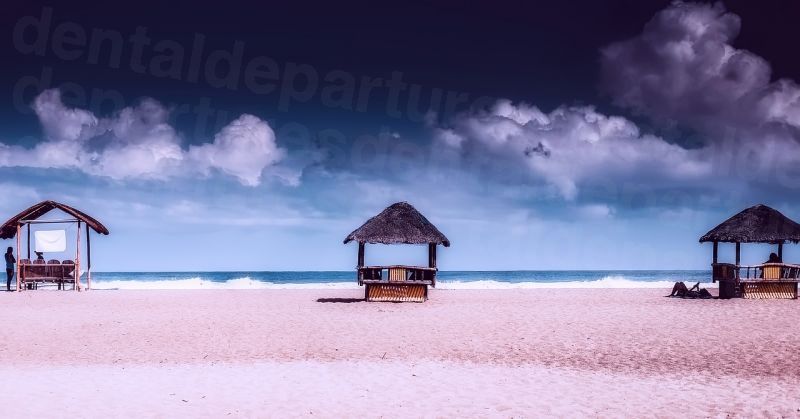 Fabular Dental Clinic
The Fabular Dental Clinic has 25 years of experience in the treatment of teeth and gum diseases, as well as in general dentistry procedures, dental implants and dental crowns. One of the reasons why patients love this clinic is their high level of expertise, professional experience and of course, their extremely affordable dental crowns price list. At the Fabular Dental Clinic, you can get zirconia crowns at prices starting at USD 609 (CAD 822 GBP 476, EUR 568, AUD 807, NZD 866) which corresponds to phenomenal savings of more than 50% on the original dental crowns price list! (USD 1,600, CAD 2,160, GBP 1,249, EUR 1,472, AUD 2,121, NZD 2,275).
Branch 2: Falcon Dental Clinic & Laboratory
This clinic, alongside with the Branch 3 of Tooth Friendly Dental Clinic , is part of the Tooth Friendly Dental Clinics, which is a group of three dental clinics that provide modern dental care and cosmetic solutions in the Philippines. The two clinics provide the same excellent services, but are situated at different locations. Zirconia crowns prices at those two branches also start USD 609 (CAD 822 GBP 476, EUR 568, AUD 807, NZD 866).
Dental Departures will connect you with the best crowns dentists in Davao , thus guaranteeing you excellent results for your dental crowns. Contact us today to book your dental vacation in Davao.