Dental crowns are becoming very popular to patients who want a quick solution to fix their misshapen or discolored teeth. This type of cosmetic dentistry can be expensive if patients do not know where to look for the right clinics. So, where should we look to find the best crowns dental clinics? Tijuana of course! This city is not your average border city. The location makes it easier for international patients to get affordable dental care at a very reasonable price.
Why go all the way to Tijuana?
This border city is by far the largest metropolis of Northwestern Mexico. Its close proximity to the US-Mexico border makes it possible for international patients to enjoy a rich mix of culture as well as temperate climate; perfect for those who are seeking to enjoy their stay while they wait for their treatment. Payment is also not an issue in the border city because the US dollar is widely accepted, even by the locals. Here at Dental Departures we guarantee that the clinics in Tijuana are operating at the highest standard of safety and hygiene. Dentists in Tijuana are highly skilled and qualified.
What are dental crowns?
Dental crowns are used to repair damaged teeth. Usually, it is recommended to patients as a solution for teeth that have been damaged by teeth-grinding, decays and even accidents. This dental treatment is also ideal for patients who do not want to extend their stay in a foreign country. The procedure has minimal downtime and having several crowns made at the same time will save them time and money. Initially, dental crowns start with preparing the teeth or tooth for the crown by shaping it. Then, impressions are taken and sent to the lab and a temporary crown will be placed. The second appointment is when the newly-made crowns are permanently fitted in place.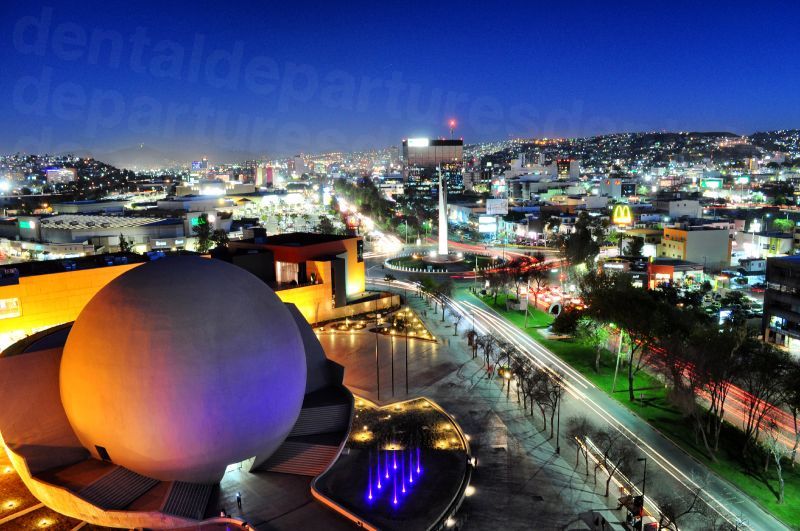 What is the average dental crowns price?
The price table shows the average crowns price. Tijuana is considered to have one of the most affordable prices in Mexico when it comes to dental treatments.
INTERNATIONAL PRICES VS. TIJUANA PRICE.

PROCEDURE

AUD$

CAN$

US$

COMPARISON

DENTAL CROWNS

$ 1,505.00

$ 1,483.00

$ 1,164.00

INTERNATIONAL

$ 617.00

$ 614.00

$ 500.00

TIJUANA

41.00%

41.40%

42.90%

% PATIENTS PAY
Which 3 clinics are recommended by Dental Departures?
Dr. Dalia Dental Care has been providing excellent dental care to both local and international patients since 1992. They are also certified members of the American Dental Association. Besides affordable dental care services, there are also a few exclusive Dental Departures promotions at the clinic:
Hotel and transportation packages
Additional Promotions:
Dental Departures proudly offer 5 additional exclusive promotions at the next 2 clinics each offering an additional 10% discount to patients that qualify:
Canadian Veterans

Elks Lodge Members

US Military

Canadian Military
Advanced Smiley Dentisty uses state-of-the-art equipment in order to deliver high-quality results in general and preventative dentistry. Aside from their comprehensive range of dental services, they also have the following exclusive Dental Departures promotions:
No Worries Warranty

All-on-4 Packages

Accommodation Packages
Harmony Dental Studio believes that life would be more beautiful when you smile. That is why they do their utmost to keep you smiling. They are committed to providing only the best possible dental care available. International patients are offered the following additional exclusive Dental Departures promotions during their visit:
Exclusive Hotel and transportation packages
So, ready to visit one of our top 3 best crowns dental clinics? Tijuana is a city that is always worth a visit especially for inexpensive dental services. Go get that beautiful smile back in Mexico!