Have you ever been to Ajijic? If not, don't worry! Perhaps you were planning a vacation there for a near future, perhaps not. Either way, getting your dental crowns done in Ajijic could be an unique opportunity for you to discover this ethnic city, while getting to work with the best crown dentists in Ajijic!
Where is Ajijic?
Ajijic is a small town on the North shore of the Lake Chapala in Mexico. The town has a population of only 15,000 inhabitants, but its historical and cultural heritage make it a very sought-after destination for tourists who love historical cities; including people from larger mexican states and cities (such as Guadalajara) and other visitors who decide to settle there.. Before the Spanish arrived and occupied the area, Ajijic is thought to have been inhabited by nomadic Indian tribes. Today, Ajijic is home to several art galleries that depict its historical heritages, as well as mini-hotels and curio shops.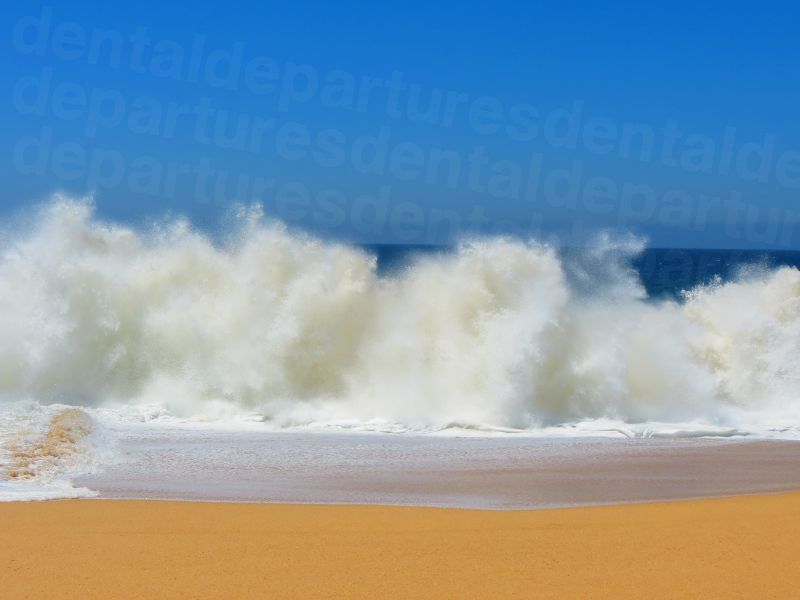 Where Can I Get Dental Crowns in Ajijic?
If you decide to travel to Ajijic for your dental crowns, there are several options of clinics to choose from.
Odonto Clinick has been around for 15 years and specializes in orthodontics, endodontics,dental restoration, implants and crowns.
The clinic's principal dental surgeon, Dr. Angel Gustavo Medeles Romero, is a graduate from the University of Guadalajara and has 36 years of experience in the field.
At the Odonto Clinick, temporary crowns price list starts at USD 25 (CAD 34, GBP 20, EUR 23, AUD 33, NZD 36).
Another great clinic is the PerioDent Dental Clinic, which is located at Francia # 203. Entre Yugoslavia y Palm Spring. Col. Versalles, Ajijic, Jalisco, 48310 and is headed by Dr. Viridiana Soto Robles, local dental provider.
Dr. Angelica Aldana Lema DDS Prosthodontics and Cosmetics Dentistry ; as it names suggests, specializes in Prosthodontics and cosmetic dentistry. The clinic, located at Bugambilias #17, Ajijic, Jalisco, 45920, has been existent for 7 years now, and is a destination of choice for both local and international patients. The clinic's location (in the vicinity of the Sierra Madre mountain) is an even greater incentive to visit.
Dr. Angelica Aldana, who is the founding doctor, is a graduate from Columbia, and has been practicing for 18 years. Affordability of dental crowns is another reason why tourists choose this clinic, with zirconia crowns starting at USD 257(CAD 347, GBP 201, EUR 240, AUD 341, NZD 365) compared to USD 1,600 (CAD 2,160, GBP 1,249, EUR 1,472, AUD 2,121, NZD 2,275).
Booking Your Dental Crowns in Ajijic with Dental Departures
If you want a hassle free, affordable and exciting experience for your dental vacation, then book with us. At Dental Departures, our priority is to make sure that you get the best deals and the greatest savings on your dental crowns in Ajijic clinics, and this with the highest standards of care. That is why our team works to connect you with the best crowns dentists in Ajijic. Contact us today to get started.