Are you looking for the best crowns dentists in Nuevo Progreso ? Search no more! Dental Departures has found just what you need! Here is the top pick of our top dental clinics in Nuevo Progreso, where you are guaranteed to receive excellent dental crowns.
Dental Progreso
Dental Progreso clinic is one of the oldest dental clinics in Nuevo Progreso, Tamaulipas. The clinic is 23 years old, and the fact that it is conveniently located 2-minutes from the International bridge into Texas makes it very accessible and therefore, a destination of choice for those living at the Texas border. This prosperous clinic was created by Dr. Xavier Aguirre, a Mexico-trained dental surgeon who is board-certified in cosmetic dentistry and is currently affiliated with multiple local, regional and international bodies, including but not limited to the Mexican Dental Association, the Federación Dentale Internacional, the American Dental Association and the International Congress of Oral Implantology. Dental crowns prices at the Dental Progreso Clinic vary according to the type of crowns and procedure selected, and patients can save 5-6 times the original price in the USA and Canada. For instance, for Porcelain Fused to Metal Crown (precious alloy), one would pay approximately USD 1,300 and CAD 1,755 (GBP 1,015, EUR 1,212, AUD 1,723 , NZD 1,849). However, the same procedure would cost between USD 250 - 300 and CAD 337 - 407 ( GBP 195 - 234, EUR 746 - 1,119 , AUD 331 - 398, NZD 356 - 427) if done at the Dental Progreso Clinic.
Progreso Smile Dental Center
The Progreso Smile Dental Center is another one of the oldest and top-rated dental clinics in the state of Tamaulipas. Located at Calle Reynosa 304 Norte, Nuevo Progreso, Tamaulipas, the clinic prides itself in the comprehensive range of treatments that they have providing over the years.They are specialists in a wide variety of procedures, ranging from general dentistry and dental crowns to more complex dental surgical procedures such as dental implants or oral rehabilitation procedures. With a team of board-certified dentists (such as Dr. Osvaldo Candanosa, a Member of the Mexican Dental Association and the Colegio de Cirujanos Dentista Reynosa MX, the Progreso Smile Dental Center has raving positive reviews from all Dental Departures patients, who praise not only the professionalism and personalized care received at that clinic, but also the low dental crowns price list. Dental crowns at the Progreso Smile Dental Center can be as cheap as USD 50 and CAD 67 (GBP 39, EUR 47, AUD 66, NZD 71) compared to the standard western prices which are USD 150 and CAD 202 (GBP 117, EUR 140, AUD 199, NZD 213).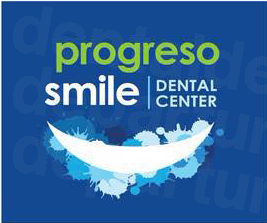 Border Dental Solutions
For about 20 years now, Border Dental Solutions has provided top-notch care to dental visitors coming to Mexico from around the world, including the Texas border. This clinic, located at benito juarez street between coahuila No. 115 plaza rio suite 11, Nuevo Progreso, Tamaulipas, 88810, is a top destination for those looking to get dental crowns in Mexico. Dental crowns cost there starts at USD 50 and CAD 67 (GBP 39, EUR 47, AUD 66, NZD 71).
Dental Departures has worked with more than 2,000 dental clinics over the world, and we will connect you with the best crowns dentists in Nuevo Progreso. Search our dental clinic listings , or contact our customer care team to get started today.