Tip #1 Search online for the best clinic in Puerto Vallarta
Search the web for the best clinic in Puerto Vallarta. To help you find a verified oral care provider, check out Dental Departures' quality-checked clinics. We pre-screen the facilities, dentists' qualifications, and professional affiliations of our clinics to recommend only the very best:
The Puerto Vallarata clinics offer dental tourism assisting international patients with treatment and travel. They provide a wide array of dental services such as General Dentistry, Restorative Treatments, Cosmetic Dentistry, Complete Mouth Reconstruction, Root Canal Treatment, and Oral Surgery. Treatments include dentures, crowns, bridges, and dental implants.
Tip #2 Look for a dental specialist
Look for a dentist in Puerto Vallarta that specializes in dentures. You'll be happy to know that the clinics mentioned above are staffed with dentists specializing in fields like Periodontics (gums), Endodontics (root canals), and Oral Surgery. They are skilled in restoring patients' teeth with dentures, crowns, and other treatments.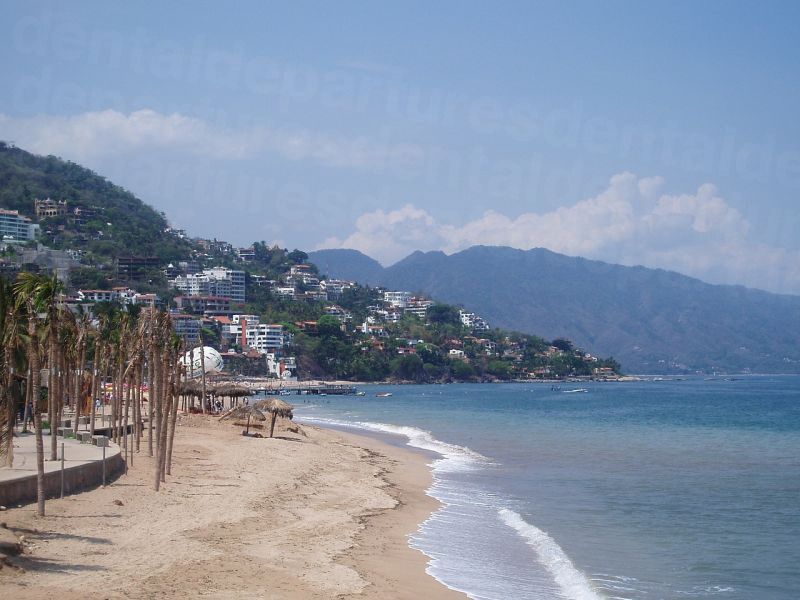 Tip #3 Talk to the dentist about your concerns
Feel free to talk to the dentist about your concerns. The dentist can prepare a plan that suits your needs and budget. For example, if you need to replace your missing teeth with dentures, the dentist will give you options.
You can choose conventional dentures that are processed few weeks after extraction (teeth removal). You can opt for immediate dentures that are made in advance and can be worn after extractions. However, this requires more adjustments especially after the healing period. This is why immediate dentures are used as a temporary solution until your conventional dentures become available. As for the dental materials, dentures are can made from Acrylic, Porcelain, or Flexible. The dentist will recommend the best material that suits your needs.
Tip 4 Check the price of treatment
Check the price of dentures and other treatments in Puerto Vallarta – they are considerably less than you'd play at home. To give you an idea, the price of Full Dentures (Porcelain Teeth) in Puerto Vallarta is approximately USD $765 (CAD $1,033; GBP 597; AUD $1,014; NZD $1,088), which is lower than the US USD $2,200 (CAD $2,969; GBP 1,718; AUD $2,916; NZD $3,129). You'll get big savings on your dental expenses at the same time spend a holiday in Puerto Vallarta, see the beautiful coastline and enjoy the fantastic scenery.
Our site has lots of information including patient reviews and dentures before and after photos. Puerto Vallarta dentists offer exceptional value while maintaining quality, so get in touch with our Customer Care Team to find out more, or book an appointment.