We know how important dental hygiene is but are we aware of how costly this can be? This is why many people are now willing to get on the next plane to see a dentist abroad. Vietnam's Ho Chi Minh City has become a very common tourist destination for people seeking dental services. Dental Implants, HCMC is the most sought after service by the foreign patients.
The best places to have dental implants in Ho Chi Minh City include:
a) Dr. Hung & Associates Dental Center
Visiting this luxurious clinic will give you a glowing smile and optimal dental hygiene. The team of professionals offering services in this clinic are well-qualified and keep on learning the emerging trends and developments in the fields of specialty
The clinic has cutting edge technology that ensures dental implant procedure is pain-free but also the rate of blood loss is low which reduces the recovery time.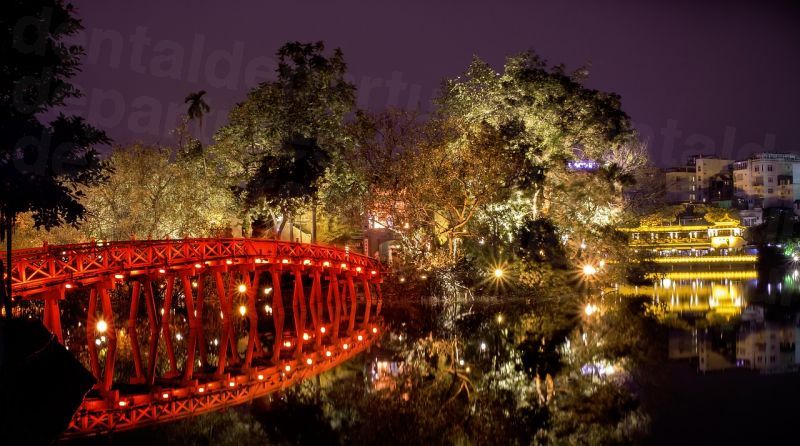 b) Serenity International Dental Clinic Ho Chi Minh City Branch
The location of the clinic at the capital of Vietnam makes it easy for foreigners to find their way there. It is a member of many international dental associations. You can be assured that you will be getting quality by choosing to have your dental implants procedure to be done at Serenity International Dental Clinic.
The clinic is keen on developing partnerships abroad and getting foreign experts to work there. The educational opportunities and professional growth that come from these exchanges are beneficial to all the patients who come to Serenity International Dental Clinic. It also adheres to infection and disease control guidelines as outlined by the American CDC.
c) Vinh An Dental Clinic
The clinic is known for its outstanding performance in:
Restorations- repairing damaged or broken teeth.

Children's dentistry- maintaining the oral health of the kids.

Prosthodontics- replacement of missing teeth using bridges, dental implants, etc

Orthodontics- correction of misaligned teeth. Clear braces are available to give you confidence during the process.
d) Rose Dental Clinic
The team of professionals working in this clinic go the extra mile to restore and brighten your smile. That is why it has maintained a 5-star rating. Professionalism when dealing with patients is a long-standing culture at Rose Dental Clinic.
All patients are offered individualized care no matter the services they are seeking. The customer care team is available all through the day and night. Feel free to call toll-free at any time to get detailed information or place a booking.
e) Elite Dental Vietnam
This is the most modernized clinic you can ever find in Vietnam. The specialists are dedicated to their work to ensure you do not get sub-standard services. Besides offering the services fast, you will be treated using modern technology.
Since patient needs are not the same, the care is tailored to meet the specific needs of each patient. No wonder patients keep coming back!
If you have been debating on where to get dental implants, HCMC in Vietnam, then you do not have to hesitate anymore. You have several places to choose. Ensure you check each Dr. Review, as well as any other information you can get hold of so you can make an informed choice.