Want to enjoy outstanding dental care at a fraction of the price? Look no further than Vietnam. Discover a host of high quality dental procedures for significantly less than what you would pay in Australia and New Zealand. Vietnam is rich in Oriental and French colonial history; why not combine your dental care with an unforgettable vacation.
Teeth whitening in Vietnam has become more and more popular due to its fast-growing dental industry. From fillings to root canal treatment, Dental Departures can find you the ideal specialist to suit your specific requirements.
Why Choose Vietnam for Teeth Whitening?
Dental travel is on the rise in Vietnam thanks to the proliferation of high-quality dental clinics, and aggressive promotion by the Vietnam National Administration of Tourism.
Greater emphasis is now being placed on fully trained healthcare professionals and certified institutions that promote the highest medical standards. In addition, Vietnamese affiliates of the American Dental Association and the International Congress of Oral Implantologists have recently granted memberships and accreditation to dental clinics throughout Vietnam.
Vietnamese dentists utilise the same materials as Western countries and import dental materials from globally recognised companies, such as the US and Germany. Teeth whitening solutions are extremely safe. Most patients experience a remarkable seven shades of colour improvement in just one hour.
Treatment is effective within 24 hours as the peroxide gel whitens your enamel, and lasts up to two years. However, whitening results will depend on a few factors such as oral care and diet.
Clinics in Vietnam - Overview
The more you know about laser teeth whitening , the better equipped you will be to choose among a myriad excellent dental and medical clinics in Vietnam. Utilising state of the art technology, a wealth of highly-trained doctors and dentists have received specialist training in Australia, the UK and the United States.
We at Dental Departures have vetted an extensive selection of high-quality, certified clinics on our site, including Rose Dental Clinic , Serenity International Dental Clinic and Worldwide Beauty and Dental Hospital .
Prices on Teeth Whitening Treatment in Vietnam
Whitening price in Vietnam show a significant reduction for those living in Australia and New Zealand looking for affordable dental care here.
On average prices are $870 AUD and 894 NZD respectively, compared to just $176 with a Vietnamese dentist. This represents a saving of more than 70 per cent.
Why Vietnam?
Located in Southeast Asia, Vietnam borders China in the north and Cambodia to the southwest, and is steeped in history. Be inspired by the stunning architecture and dynamism of Ho Chi Minh City or visit the remarkable limestone pillars of Ha Long Bay.
Enjoy majestic scenery across Vietnam which boasts a plethora of UNESCO Natural World Heritage Sites featuring The Hue Complex of Monuments and the Ancient Town of Hoi An. All these major attractions are within close proximity of several major cities. Discover Phong Nha-Ke Bang National Park, offering an array of fascinating caves, whilst the Saharan-like sand dunes close to Mui Ne is yet another popular attraction.
Trekking, hiking and water enthusiasts are spoilt for choice thanks to a wealth of activities ranging from mountain biking and canyoning to rock-climbing and scuba diving. Vietnam is also home to many idyllic beaches including Nha Trang, Mui Ne and Phu Quoc.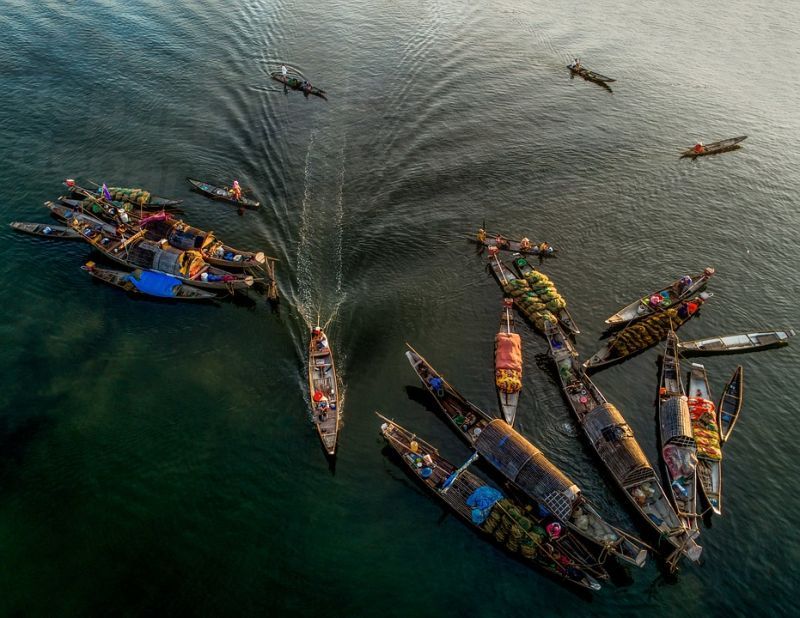 Where to Stay in Vietnam
Looking for accommodation in Vietnam ? You will find a host of options to suit a range of budgets. From Ho Chi Min to Hanoi, experience five-star luxury at affordable rates, whilst basic hostels are only a few dollars per night. Beach resorts of interest include the picturesque Phu Quoc Island and the tranquil Pan Thiet.
Booking an Appointment
Take advantage of the best prices for teeth whitening in Vietnam with our dedicated Customer Care team.
or call our toll-free number to speak with one of our dedicated Customer Care specialists.