According to Thai consulting firm C9 Hotelworks, Thailand's famed resort island of Phuket attracted 6.4 million tourists in 2015, primarily Westerners. As the numbers continue to rise, and Phuket ascends to one of the premier destinations in Southeast Asia, dental tourism has increased as well. We've put together our guide to help Dental Departures clients connect with providers of top root canals in Phuket.
Pricing:
Along with everything else in Phuket, the cost of root canal procedures is relatively inexpensive compared to European, Australian, or North American clinics. The savings can run into the hundreds or even the thousands of dollars, as evidenced by our chart below.
Root Canal Cost Comparison vs. Western Clinics:
| | |
| --- | --- |
| Western Average | $1,187 USD ($1,573 AUD, $1,688 NZD, $1,602 CAD, €1,107 EUR, £927 GBP) |
| DDS Dental (Any Tooth) | $226 USD ($300 AUD, $321 NZD, $305 CAD, €211 EUR, £176 GBP) |
| Pearl Dental Clinic (Any Tooth) | $113 USD ($150 AUD, $161 NZD, $153 CAD, €105 EUR, £88 GBP) |
| Dent Central Clinic (Any Tooth) | $226 USD ($300 AUD, $321 NZD, $305 CAD, €211 EUR, £176 GBP) |
Phuket:
The island itself is absolutely laden with 5-star options for stay, dining, and sprawling beaches ready to welcome you. As previously mentioned, the island attracted 6.4 million tourists in 2015, a 9% rise from the previous year. Dental providers have taken notice, and this has fostered a very competitive market in which providers perform Western-standard care at low cost to attract new patients – an environment rich in opportunity for massive savings and guaranteed quality of work.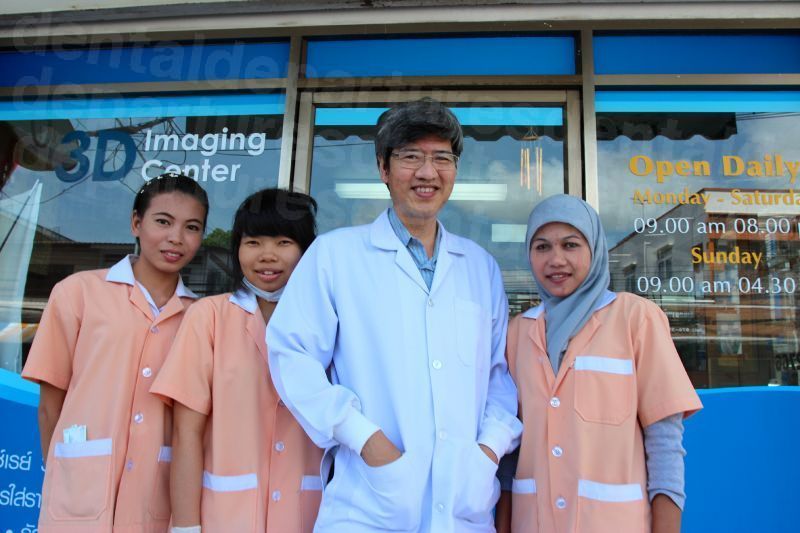 Phuket's Dental Clinics:
Having operated since 1988, DDS Dental is a pioneering dental clinic in Phuket. Over nearly three decades, the clinic has retained repeat patients and steadily attracted new patients alike, consistently building its reputation as a dental leader in the region. The clinic is rated a perfect 5-stars by Dental departures clients.
Another staple of Phuket Dentistry, Pearl Dental Clinic opened its doors nearly 20 years ago in 1998. Head dentist Dr. Somboon Jirapattarapoom is internationally accredited, and along with his English-fluent staff works to ensure the success of each dental operation performed with Western patients.
Dent Central Clinic's ultra-modern, chic environment and advanced technology rivals any facility in the West in terms of state-of-the-art dentistry. With visiting patients from France to Australia, Dent Central Clinic is consistently highly reviewed by Westerners receiving its services.
For all these providers of top root canals in Phuket, take some time to visit their Dental Departures profiles linked above for virtual tours of the facilities, dental accreditations, reviews from real-life Dental Departures clients, and our online staff ready to answer any questions you might have about visiting Phuket for your root canal!