A popular resort town, Playa del Carmen is an amazing Mexican tourist spot along the Caribbean Sea. What makes this tourist destination even more amazing, is that it offers a range of affordable and high quality dental procedures including dental implants. Tourism Playa del Carmen side doubles as remarkable dental tourism.
Is it Easy to Find Reliable Clinics Around Playa del Carmen?
As long as you're a little smart about it and know where to look, you can find first-rate dental clinics for quality implants. Dental Departures goes to great lengths to bring you the names and information of the best clinics at top dental destinations across the world. From background checks to onsite visits to checking legal/criminal records, our comprehensive screening includes checks that become your best bet to find reliable dentists abroad.
If you're going on holiday to Playa del Carmen, you can easily find some great clinics. A few clicks on the Dental Departures portal will fetch you reliable information on the top clinics in this Mexican resort city. You can read reviews, look at photos and compare prices in your own currency.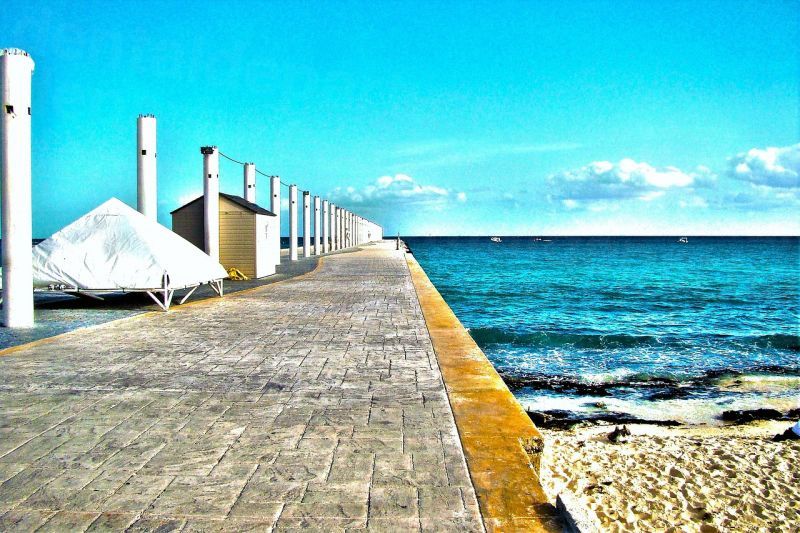 To make things even simpler for you, here are 3 names of the best clinics in this resort town:
After all, you don't want to waste your precious vacation time going blind over details of countless clinics. So feel free to read about these 3 clinics and you can quickly choose one of the best places in Mexico to get dental implants. Now let's talk a bit about savings, which is the main reason why you're combining dental implants and tourism in Playa del Carmen.
So, how much can you save on dental implants by getting them while on holiday in Playa del Carmen? Here's a comparison of Mexican prices with US and Canadian ones to give you an idea:
Cost of dental implants in the US: USD $3,913
Cost of dental implants in Canada: CAD $5,026
Cost of dental implants in Playa del Carmen: USD $1,250 / CAD $1,579
That's it, easy way to save $2500+ per implant. Rest assured you're not saving all that money only to compromise on your health. As mentioned above, Dental Departures brings you only the best dental clinics. And yes, there are plenty of world-class clinics in Mexico, among other dental destinations. Of course, there may also be clinics that are not up to the mark, but now you can easily stay clear of them.
This Mexican resort town offers a nice combination of dental implants / tourism. Playa del Carmen's top quality clinics complement the spectacular attractions you can enjoy off the Caribbean Sea. Go ahead and call up the clinics mentioned above and see which one is more convenient for you to visit.