Depending on your coverage, it is possible to use your Canadian or American dental insurance in Mexico.
While some Mexican dentists can directly bill your insurance provider, most cannot. However, they will be happy to complete the paperwork for you to submit.
If you have Delta Dental, Aetna Dental, Blue Cross Blue Shield Dental, Cigna Dental Insurance, DentaMax, MetLife Dental or United Concordia Dental Insurance, your Mexican dental clinic will happily complete the reimbursement form to submit to your dental insurance provider.
Insurance Investigation Steps:
Step 1: Contact your dental insurance provider to see if you will be covered for the specific treatment you'll be undergoing in Mexico. Make sure you check their requirements for reimbursement and where you'll need to send your receipts.
Step 2: Browse through our Mexico clinic listings and book your appointment through our site. You may want to take your time finding a destination south of the border that's right for you.
Clinics that accept American dental insurance in Mexico include Castle Dental in Los Algodones and Dental Spana in Tijuana.
Step 3: Upon the completion of your dental care, send your receipt to your insurance provider. This may be done either by mail or email, depending on your provider's stipulations. We'd advise following up via phone if you do not hear anything back within a couple of weeks.
Note: Here are two examples of reimbursement forms from Delta Dental and Cigna Dental Insurance. You can also let our team know that you plan to file an insurance claim before heading to Mexico.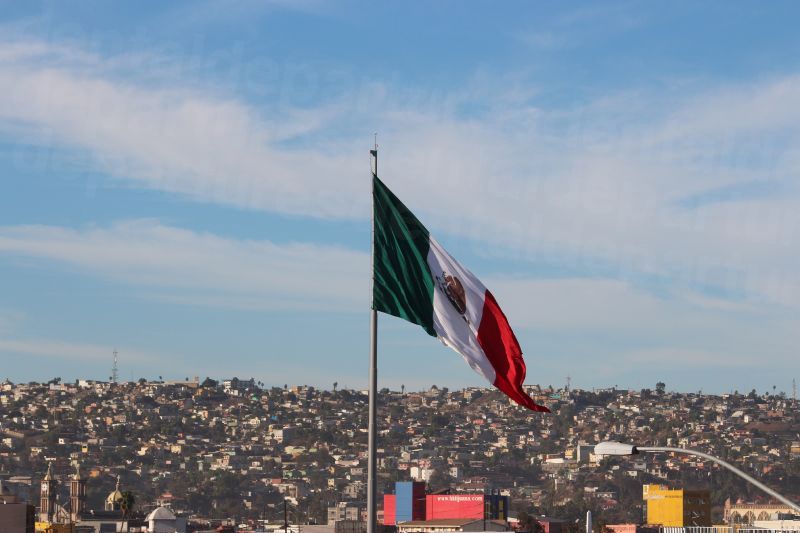 The Bottom Line
If you have the right dental insurance, you can save up 70% on your dental care and have a portion of the 30% you pay out-of-pocket reimbursed by your dental insurance provider.
Schedule your dental treatment in Mexico through our site or via the Dental Departures Customer Care Team who can be reached on the toll-free number below.
Sources:
Cigna - Dental Claim Form (PDF). 2020. http://www.cigna.com/assets/docs/Cigna%20notices-of-privacy-practices/dental-forms/forms_dental_claim.pdf
Delta Dental - Dental Claim Form (PDF). 2020. https://www.deltadentalnm.com/MediaLibraries/Global/documents/DDNM-Claim-Form.pdf
Jacobs, Harrison. This tiny Mexican town has more than 350 dentists — and treats the thousands of Americans who flock across the border for dental care. Business Insider. 3 January 2018. https://www.businessinsider.com/andrew-waits-photos-of-molar-city-2014-6