When it comes to oral care, Americans are always looking for safe and low-priced dental treatment. Safety and affordability are on top of their list especially if they are looking for All On Six. Cancun hits the spot because of its world-class dental service, stringent sterilization process, and affordable oral care.
World-class dental service
In order to tap international clientele, clinics in Cancun invest in continuing professional development, state-of-the-art technology, and top-quality dental materials. The dental professionals keeps themselves updated with the current trends in dentistry to give patients safe, fast, and effective treatment. Ocean Dental and Dentics are staffed with the best dentists. Cancun dentists comply with international standards based on the guidelines set by organizations like the American Dental Association (ADA) and the Academy of Osseointegration. With the expertise of a U.S. Board Certified Dentist, Ocean Dental Clinic delivers high quality treatment that satisfy the needs of patients.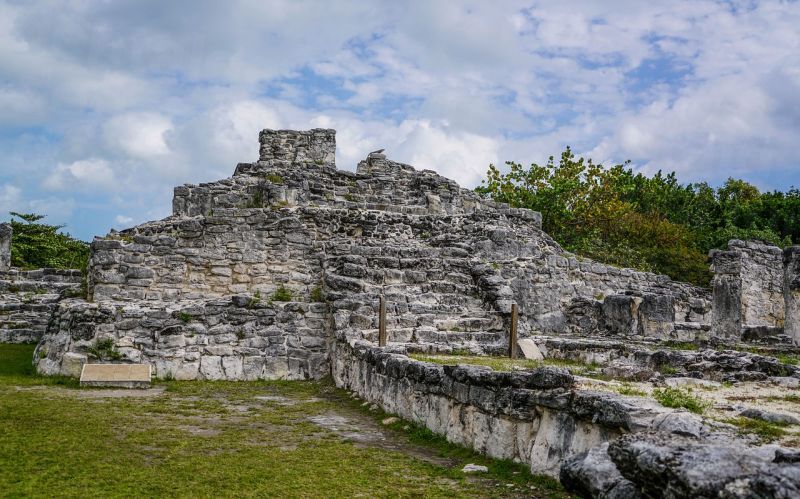 Utilizing cutting-edge technology like Cone Beam Computed Tomography (CBCT scan) and computer-aided design/computer-aided manufacturing (CAD/CAD system), they place the implants into the jawbone with great precision. They use top quality materials in creating dental materials such as dental implants (All on 6), crowns, dentures, bridges, and veneers.
Strict sterilization process
The top priority of clinics in Cancun is the safety of international patients. Top clinics in Cancun like Ocean Dental and Dentics strictly follows the highest sterilization process and safety guidelines. They use proper sterilization equipment such as autoclave machine that disinfects dental instruments. Cancun clinics go the extra mile to ensure the health and safety of their patients.
Low-priced dental treatment
Another reason why Americans love to visit Cancun is the affordability of treatments. Dental facilities in Cancun offer high quality treatment at a fraction of the cost compared with US clinics. All on 6 in Cancun costs around USD $12,840 (CAD $17, 331) In the US, you'd pay USD $30,000 (CAD $40,493). With the price difference, Americans are drawn to Cancun because they can get the same quality of service without shelling out a huge amount. Best of all, they get to spend a vacation, relax in the beach, and savor authentic Mexican food.
Dental tourism is an added service provided by clinics in Cancun. The clinics assists visitors not only with treatment, but also with travel-related activities. Their partner with hotels and travel agencies to offer patients exclusive discounts, various accommodation options including tour packages. Airport transfer and shuttle service to/from the clinics are also provided for patients' convenience.
If you want to find dentists in Cancun that offer dental tourism, checkout Dental Departures for a complete list. Background checks such as on-site visits, inspection of facilities, verification of dentists' qualification including professional memberships are carried out to ensure the safety and satisfaction of our international patients. For an appointment, contact our customer service by phone, email, or online chat. Restore your teeth with All On Six. Cancun dentists will bring back your gorgeous smile with sturdy replacement teeth.