The All-on-Four cost Bali's dental clinics charge is a quarter of the price you'd pay at home – which equates to some mighty big savings that may mean this treatment is much more within your reach. Moreover, you go on holiday to the jewel in Indonesia's tourist crown, which is one way of rewarding yourself afterwards.
If you have lost most, or all of your teeth, and if money was no object, the All-on-4 procedure most of us would choose to replace them. The treatment is far superior to dentures as a complete arch of false teeth are fixed permanently to 4 dental implants – so, no messy adhesives or worrying your teeth are going to slip, or drop out. The cost is just too much for many of us at home, but notice from the table below that the prices of All-on-4s in Bali are more acceptable:
| | | | | | | |
| --- | --- | --- | --- | --- | --- | --- |
| | AUS $ | NZ $ | UK £ | EUR € | US $ | CAN $ |
| All-on-4 price – home | 27,000 | 29,000 | 16,000 | 19,000 | 20,500 | 27,000 |
| All-on-4 price – Bali | 9,000 | 9,800 | 6,000 | 6,400 | 6,900 | 9,300 |
Why choose Bali for All on Fours?
It is understood that the expense is the biggest factor for going to Bali for the treatment, but while that is essential, it should not be the only issue to consider.
The standard of care and quality of treatment is just as (if not more) important and you should be looking carefully at all the options for your All-on-4. The dentists in Bali generally deliver high standards to dental tourists, but if you select your dentist with Dental Departures you are confident they meet a certain level, i.e. that we have verified their qualifications and professional memberships with not only the local authorities but also worldwide ones, eg. The American Dental Association or the International Congress of Oral Implantologists.
As a long-standing tourist destination for international travellers, particularly from Australia, New Zealand, the US and the UK, most clinics have English-speaking staff and the dentists are highly skilled and trained, offering excellent care. Check these out:
The procedure is a good treatment to have as a dental tourist. If you already had all your teeth removed and wear full dentures, the procedure can be carried out in a day! In addition – there is very little downtime, so you can sit back, relax and enjoy your holiday with your new teeth.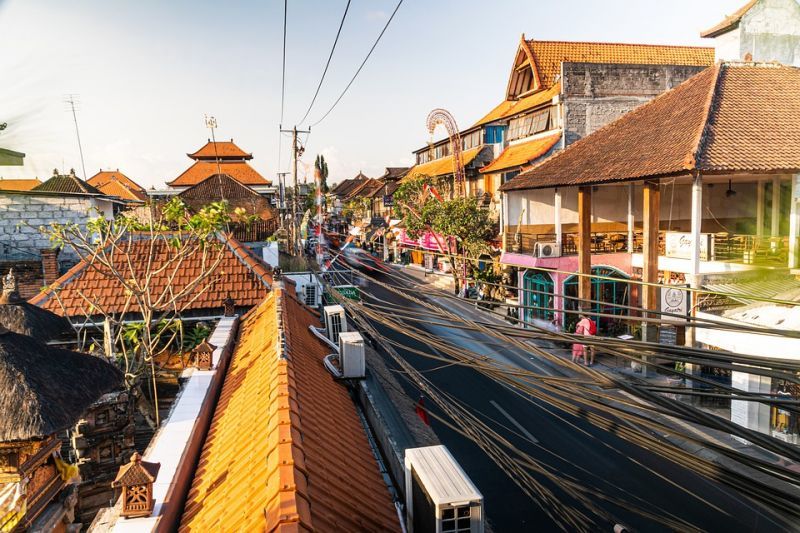 If you need to have extractions, you will be a little uncomfortable for a day or two, but you will be fitted with healing dentures to allow the gums and tissues to heal. This will take several months so you will need to return to complete the rest of the procedure.
It's not really an arduous task though is it? Returning to a gorgeous tropical island where you can catch some sunshine, take a dip in the ocean, indulge in the cuisine and generally spoil yourself. There are also the rice fields, coral reefs, volcanoes, temples and ancient monuments that showcase Bali's beauty, and don't forget the friendly Balinese people who are so welcoming and hospitable that you'll feel you truly belong here.
If you're pleased with the price of All on Four in Bali, take the next step and get a free quote from our Customer Care Team and start planning a holiday for your new tee