Looking for affordable prices on the All-on-4® treatment concept? Bangkok is the best place for quality and price.
Are you seeking quality but high-quality dental work in Bangkok?
This dental tourist destination is giving international patients the best of both worlds. Not only are the prices among the best available but the quality of care provided is world-class. Patients have the opportunity to get dental work while recovering in this lovely country on the savings they achieved.
The procedure called all on four is also known as same-day teeth or same-day smiles. The procedure is 4 dental implants supporting teeth in the upper or lower jaw. A metal screw is placed in the jawbone and fuses over time with the bone and acts like a tooth root. Implants are placed at an angle and not straight like a normal implant. At this stage a bridge is fixed to the implant, locking it together. This is ideal for patients who had previously experienced bone loss.
The All-on-4® treatment concept in Bangkok provides international patients with savings of up to fifty-eight percent (58%). The cost, fortunately, does not compromise the quality of service Bangkok's dental clinics provide - they remain world leaders! Below are the prices.
INTERNATIONAL PRICES VS. BANGKOK, THAILAND PRICE.
PROCEDURE

USD$

AUD$

NZD$

COMPARISON

All-on-4® treatment concept

$ 26,000.00

$ 33,910.00

$ 34,841.00

INTERNATIONAL

$ 11,000.00

$ 13,703.00

$ 14,606.00

BANGKOK

42.30%

40.40%

41.90%

% PATIENTS PAY IN BANGKOK
Dental Departures highlight nothing else more than the quality of services we offer our clients. You are ensured that the outcome of these treatments will produce success. Here are some of the top clinics we guarantee and recommend for affordable dental care.
Bangkok International Dental Center (BIDC) - Main Headquarters is known as an excellent quality services provided to international patients. Every treatment is done using their laboratories which have the latest dental technology and materials. Their procedures include the following: laser teeth whitening, root canal, standard titanium dental implant, composite filling and full mouth restorations.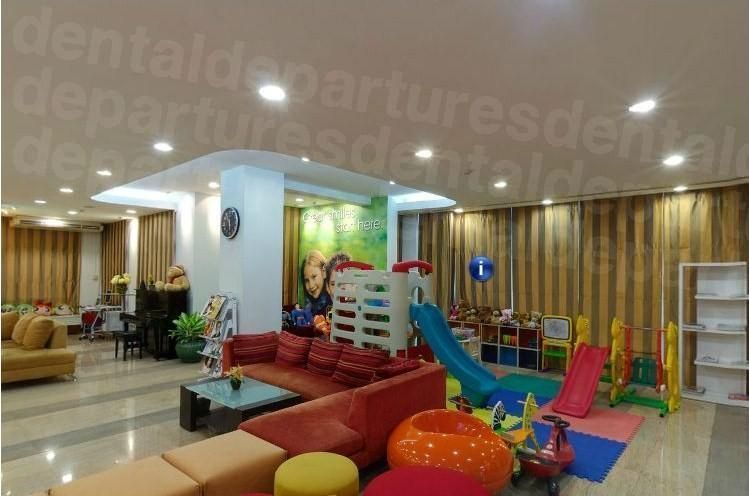 What Next?
Find our All-on-4® treatment concept providers in Bangkok here and book your free appointment with Dental Departures today via our Customer Care Team.