Malaysia is one of the top five countries in the region for dental tourism. This is not just because of their excellent dental services but also because of the affordable prices. Dental Departures can help you find authorized All-on-4® treatment concept by Nobel Biocare. Kuala Lumpur's dentists are highly-skilled and well-trained, offering superior-quality services that are as good as you'd receive at home.
Where can international patients find better prices than the comparison below? Only in Kuala Lumpur!
PROCEDURE

USD$

AUD$

NZD$

COMPARISON

All-on-4® treatment concept

$ 26,000.00

$ 33,910.00

$ 34,841.00

INTERNATIONAL

$ 7,258.00

$ 9,114.00

$ 9,694.00

KUALA LUMPUR

27.90%

26.90%

27.80%

% PATIENTS PAY IN KUALA LUMPUR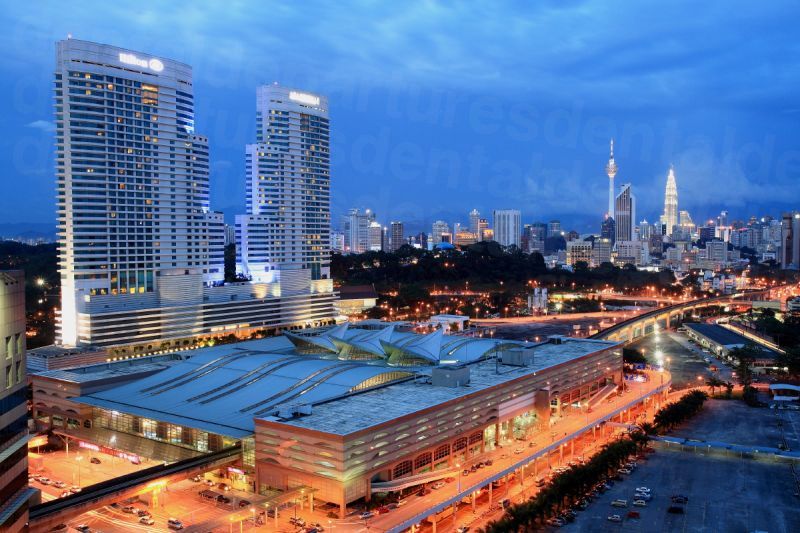 This procedure is a way of replacing all the teeth on either the upper, or lower arch, by fixing an arch of false teeth to just 4 implants. This innovative technique is an alternative for patients with bone loss who are unsuitable for standard implants.
After the implants are inserted, over time the implant post fuses with the bone in the jaw through a process called (osseointegration) allowing stable and solid support for the attached false teeth. The final result is that the new teeth will appear as natural as the existing teeth in the mouth.
Imperial Dental Specialist Centre treats every patient with care. There is no treatment or dental service that is too small or too big for the staff and specialists to handle. Their services cover:
· Simple dental procedures
· Composite filling
· Zirconia crown
· Conventional braces
Dental Specialist Centre is open to local and international patients. And with confidence, they deliver services and treatments at a very affordable price.
Dental Specialist Centre offers effective dental care that is aimed at producing the best results as well as improving the aesthetics of the teeth. This facility is equipped with the latest technology and specializes in:
· Deep Cleaning
· Scaling & Root Planing
· Porcelain Fused to Gold Crown
· Partial Denture Flexible Frame
· All-on-4® treatment concept with fixed acrylic bridge
Orthodontics
Periodontics
· Pediatric dentistry
· Oral surgery
Beverly Wilshire Dental Centre has a state-of-the-art facility making it one of the leading clinics in the country. This clinic operates with highly skilled and well-trained dentists who specialize in different procedures and creates a precise treatment plan for their clients. The wide range of treatments they offer is:
Laser teeth whitening
Laser gum treatment
Oral and inhaled sedation
Full mouth restorations
Chai Dental - Kuala Lumpur has been delivering outstanding dental services in a very accommodating environment since 1978. They offer the following services to their patients with the use of highly advanced equipment for surgeries and treatments:
Family dentistry
Initial examination/consultation
Advanced general dentistry
Gum treatment
Orthodontics
Root canal
Standard titanium dental implant
Proheal Dental Specialist Centre envisions itself as a provider of superior quality and safe dental care, ensuring patient's satisfaction and appreciation of its aesthetic product. Their goal of preserving the natural teeth helps maintain overall oral health. They have a wide range of treatments to serve and achieve this very significant goal.
Composite filling
Porcelain fused to gold crown
Partial denture
Acrylic frame
All-on-4® treatment concept with fixed acrylic bridge
Still looking for more details on affordable dental work? Kuala Lumpur clinics provide excellent dental care to countless patients. Do not wait any longer. Take up this amazing opportunity and visit the country now.