Which country in Asia offer cheap all on four dental work? Phuket has both excellent quality and affordable cost.
International patient may be wondering where they can obtain cheap all on four dental work. Phuket provides dental health services that compared with the best in the world. Dentistry at its best! It is the home some of the best equipped clinics in Asia and surrounding countries.
Why does Phuket have a reputation for quality dental care but also the lowest prices? The answer is demonstrated below. Patients can save thousands of dollars on most procedures.
INTERNATIONAL PRICES VS. PHUKET, THAILAND PRICE.
PROCEDURE

USD$

AUD$

NZD$

COMPARISON

ALL ON 4

$ 26,000.00

$ 33,910.00

$ 34,841.00

INTERNATIONAL

$ 11,000.00

$ 13,703.00

$ 14,606.00

PHUKET

42.30%

40.40%

41.90%

% PATIENTS PAY IN PHUKET
The next question on the minds of internationals patients is what is an all on 4? In the past some patients suffering from bone loss could not have implants. The all on four procedures solved this problem. Four dental implants are surgically placed in the jaw at an angle. Normal implants are in a straight line. After the implants are fused with the bone a bridge is attached to lock them together. Rear implants are normally a bit longer for patients that should have required bone-grafting.
Patients looking for extraordinary patient care and organization management will find it in Sea Smile Dental Clinic – Phuket . The clinic is equipped with the latest dental technologies and offers a range of comprehensive dental treatments like simple cosmetic treatments and more complicated surgeries such as all-on-four's with a fixed acrylic bridge.
Phuket Dental Signature has a team of more than seventy (70) experienced dentists and specialists providing excellent dental services. The services that Phuket Dental Signature offers cover dental implants, porcelain veneers and other cosmetic dentistry treatments. The clinic is in the heart of Patong, making it highly accessible to the beach, shopping malls and hotels
A.B. Dental Care Clinic will rejuvenate your smile to last a lifetime by providing maintenance and health care to your teeth and gums. They provide patients with procedures such as simple filling, root canals, implant supported overdenture, removable (with 4 implants) and a comprehensive range of cosmetic dentistry.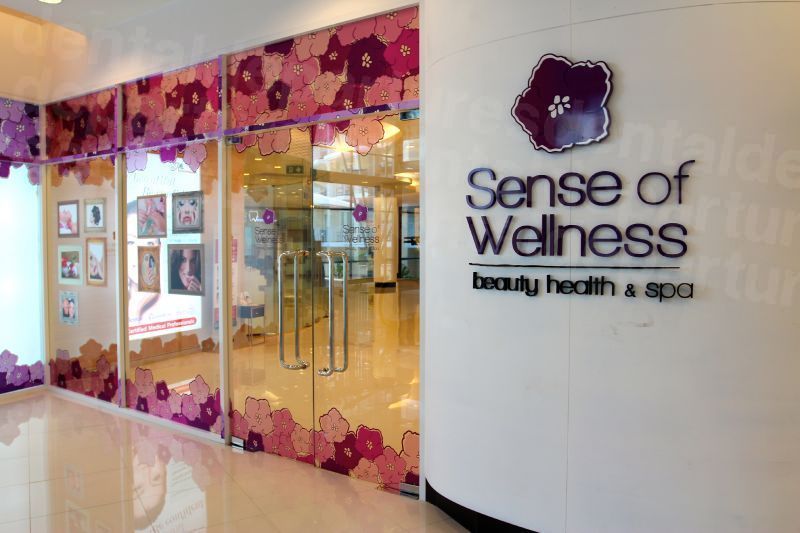 Smile Signature - Phuket Branch is a one-stop location for a patient's dental needs. The clinic employs a team of over forty (40) fully-qualified dentists, technicians and staff. Smile Signature is one of the pioneers of global dental tourism. This clinic specializes in inlay/onlay, composite veneer, panoramic x-rays diagnostics and "all on four" system with fixed acrylic bridge.
Promjai Dental Clinic Phuket (Patong Beach) provides optimal dental health to all its patients with a wide variety of dental health care and treatments. It uses the latest methods with up-to-date equipment to provide excellent and utmost dental care. Promjai Dental Clinic Phuket provides both traditional and modern dentistry treatments such as fillings, teeth cleaning and all-on-4.
If you want to book an appointment for any of these clinics, do not hesitate to visit us at Dental Departures. We offer you certified clinics and highly qualified dentists who want to serve and assist you with your dental health concerns.
If you want to know and avail this cheap all on four dental work, Phuket clinics will open their doors for you and attend to all of your dental needs.