Where are clinics that offer cheap dental implants? Agua Prieta - a must visit dental tourist destination.
One of the advantages when planning a visit to Agua Prieta is convenience and accessibility. Its location on the US - Mexican border makes it ideal as a dental tourist destination for those who are looking for cheaper dental health care and traveling short distances. The town offers high quality care and cheap dental implants. Agua Prieta is ideal when booking a dental implant appointment since it requires multiple visits in order to complete the procedure. The procedure, even when done in Agua Prieta, is no different from having it done in your home country.
Competitive pricing is another reason why international patients choose Agua Prieta for their dental implant procedures. This dental implants price list can serve as a point of reference when comparing it with the prices from different countries.
INTERNATIONAL PRICES VS. AGUA PRIETA, MEXICO PRICE
PROCEDURE

AUD$

NZD$

US$

COMPARISON

DENTAL IMPLANTS

$ 5,122.00

$ 5,355.00

$ 3,900.00

INTERNATIONAL

$ 1,575.00

$ 1,647.00

$ 1,200.00

AGUA PRIETA
The cheap price of having the procedure done outside your home country leaves more room to budget for your stay in Agua Prieta and complete your treatment. If you are still unconvinced about the prices offered in Agua Prieta, Dental Departures guarantees that the prices are among the most affordable out there.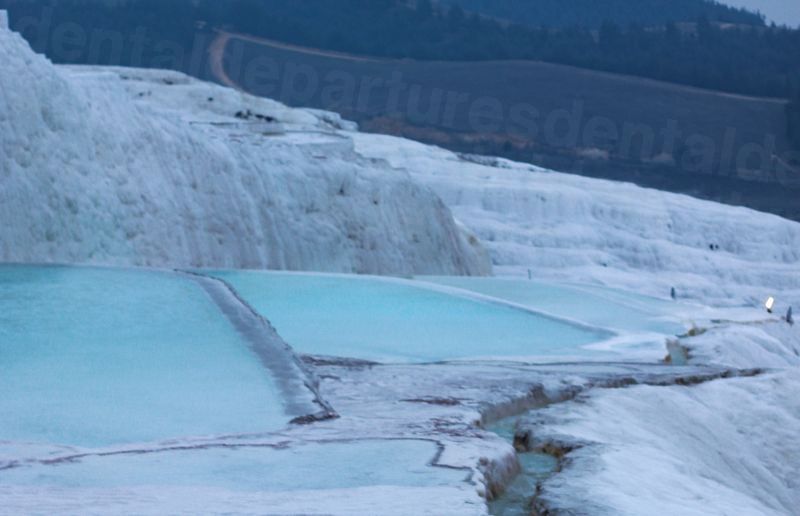 Here are two of the top clinics in Agua Prieta offering dental implants at a very reasonable price for both local and international patients and are thoroughly verified by Dental Departures.
First on the list is the Dental Artistic clinic that is located just 5 minutes away from the US-Mexico border. This well-established clinic has been operating for 12 years and still provides patients with exceptional dental services. Their reasonably-priced dental treatments are available to local and international patients. They are also a member of the American Dental Association. This is another guarantee for patients that they will be receiving quality dental care. The clinic also offers a free shuttle service from the border.
Secondly, the Cosmetica Dental has been serving local and international patients for more than 20 years. They have been giving patients high-quality dental work and at the same time ensuring that patients are receiving optimal care. What sets them apart from other dental clinics, is that they provide a one-stop shop that covers all the dental needs of each patient, thus removing the need to transfer from place to place. The clinic makes sure they preserve and enhance the natural beauty of every patient's teeth.
These clinics are always on top of their game. Not only are they conveniently situated at an accessible location, they also offer patients treatments that are within their budget.
With Dental Departures you can get access to dentists and clinics providing cheap dental implants. Agua Prieta is particularly popular for Americans not wanting to travel too far, but if you are coming from further afield then Dental Departures can help you look for the nearest and most affordable hotels in the area.