Looking for cheap dental implants? Georgetown is a place to visit.
Nowadays, many dental tourists are looking for high-quality yet cheap dental implants. Georgetown in Malaysia is becoming an ideal dental destination from many people across the globe.
One of the top clinics in Malaysia that provides complete dental care and treatments is Wong and Sim Dental Surgery . Among the dental services they offer are professional scaling and polishing, gum treatment, fluoride therapy, protective dental sealants, mouth/night guard and extractions.
For teeth preservation, their dentist may suggest root canal treatments, fillings or crowns. To bring back your beautiful smile, the clinic also offers teeth whitening, veneers, home whitening kits, gum correction and other treatments.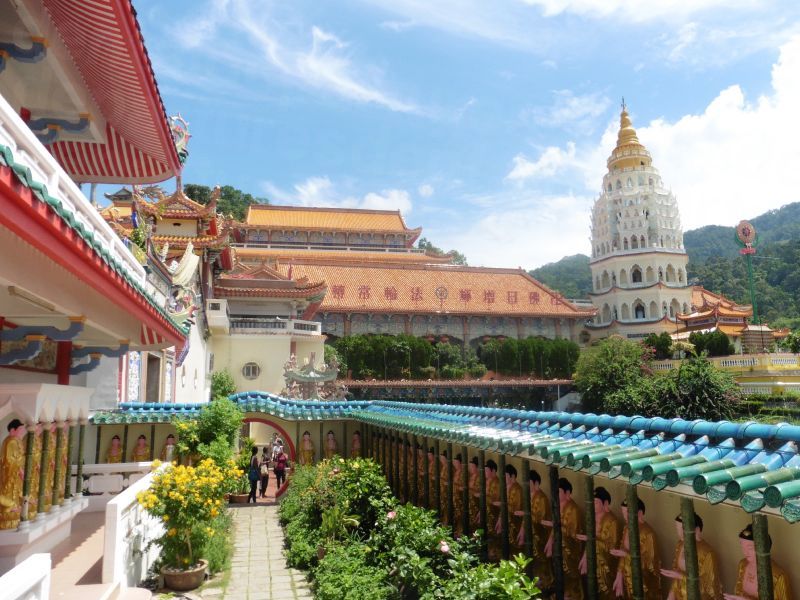 Lim and Nyu Dental Surgery are situated in Penang, Malaysia. It offers the best patient care and delivers comfortable, safe and effective treatments to their local and international patients.
Its dental team offers the following effective solutions to oral problems:
Cosmetic dentistry:
· Designed to restore damaged teeth using treatments such as fillings, inlay/onlay, veneers or crowns.
Oral surgery:
· This includes wisdom tooth extraction or removal of impacted teeth.
Preventive treatments:
I ncludes teeth cleaning and scaling and root planning.
If you want to avail yourself of a more personal dental care and safe treatments service then Loh Dental Penang is the best option. They are committed to giving the best dental services for your teeth. With the clinic's personalized treatment plan, they aim to promote dental health, protect your teeth and restore your beautiful smile.
To maintain a safe and comfortable treatment, the clinic avoids invasive or aggressive procedures. Also, a high standard of sterilization is always applied in their treatment rooms to ensure 100% clean procedure.
Family Dental Clinic offers general dentistry and smile makeovers. Its dental team provides patients with effective solutions to a wide range of dental issues like tooth decay, cracks, discoloration, and missing teeth.
To achieve healthy and beautiful smiles, its medical team provides treatments in different dental procedures such as general dentistry, orthodontic treatments. The clinic specializes in smile makeovers which include bridges, dentures, dental implants, veneers and laser teeth whitening.
LH Chong Dental Surgery is a unique dental clinic that provides patients an affordable, safe and friendly environment with the highest level of expertise. The clinic was established in 1972 by Dr Yap Chip Seng. This dental clinic caters not only for local but also foreign patients.
Browsing through the dental implants price list is proof of the incredible savings that international patients get when having their procedures in Malaysia.
INTERNATIONAL PRICES VS. GEORGETON, MALAYSIA PRICE
PROCEDURE

AUD$

NZD$

US$

COMPARISON

DENTAL IMPLANTS

$ 5,103.00

$ 5,475.00

$ 3,850.00

INTERNATIONAL

$ 304.00

$ 326.00

$ 229.00

GEORGETOWN
To assist international patients in making their final decision Dental Departures will offer patients all the assistance they need. Assistance from the help desk is available to patients for travel and related needs as well as questions regarding care and treatments.
One of the expensive procedures for patients is undergoing dental implants. This is a reason why international patients seek out destinations offering cheap dental implants. Georgetown ,
Malaysia is a blessing for all dental tourists who are looking for great services, a beautiful place and most of all an affordable price to save money on this dental procedure.