Where can visitors to the Philippines get cheap dental implants? Quezon is slowly becoming a hub for dental tourists.
Quezon City is located in the heart of Metro Manila and is becoming a must-visit dental tourist destination because of the cheap dental implants. Quezon is slowly becoming a favourite among international patients. The number of tourists visiting the city for dental care has been rising over recent years and is a vital part of the booming tourism industry of the country.
In order for dental clinics around Quezon to attract potential patients they have started offering affordable prices for a variety of dental treatments, particularly on dental implants. This dental implants price list compares the prices of having the procedure done in Quezon against other countries.
INTERNATIONAL PRICES VS. QUEZON, PHILIPPINES PRICE
PROCEDURE

AUD$

NZD$

US$

COMPARISON

DENTAL IMPLANTS

$ 5,098.00

$ 5,238.00

$ 3,913.00

INTERNATIONAL

$ 2,434.00

$ 2,545.00

$ 1,854.00

QUEZON
Having dental implants in the Philippines is obviously cheaper compared to other countries. This means that potential patients who are budget-conscious can start planning their stay away from their home country. The dental implants procedure requires at least three visits to complete the procedure.
When some patients are planning on going overseas they sometimes find it a hassle to book hotel accommodations for their stay. Dental Departures can help them book the dental appointments as well as suggesting suitable accommodation for them while being treated.
Quezon City has a number of superb clinics that clients can choose from. Dental Departures have several clinics available that have been thoroughly background-checked for the safety of the patients. Here are some of them:
The San Salvador Dental Clinic is about delivering quality dental solutions while using the latest technologies and techniques. The dental experts at the clinic are trained to provide patients with any dental need or procedure.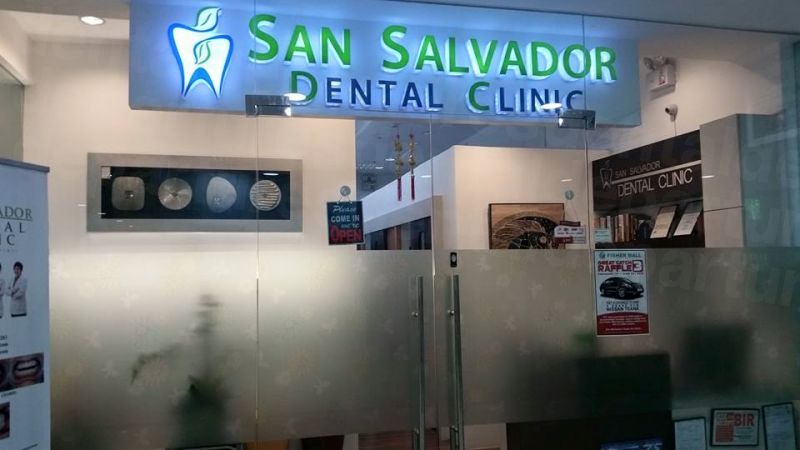 Next is the Asian Sun Dental Clinic Manila providing the best advice and quality care that is affordable to all patients. They have a friendly and patient-centred approach when delivering dental care to patients.
The Brace Dental Clinic - Cubao offers their patients personalized treatments at a reasonable price. The clinic has a wide range of procedures that they offer such as general dentistry, oral surgery, cosmetic dentistry, sedation dentistry and dental emergency.
The DentaPrime - Quezon City Branch provides its patients with world-class dentistry. They offer dental tourism for international patients who need general and cosmetic treatments. Their services include general dentistry and cosmetic dentistry.
Lastly, the Evangeline Jean De Castro dental clinic is always keeping up with up-to-date techniques and technology in order to provide patients with high-quality dental care. The clinic also promises to preserve that healthy smile for a more youthful look.
These clinics are all verified by Dental Departures to ensure that international patients are well taken care of for the duration of their stay.
Make use of these world class clinics when searching for cheap dental implants. Quezon offers so many activities to visitors but so much more to dental tourists from all over the world.