Many people are flocking Thailand due to the affordable dental cost. Anyone who has lived in Europe, North America or even Australia is aware of the high living standards. It follows that the cost of dental treatments is over the roof. Nonetheless, with cheap flight tickets to Thailand, you can now get high-quality dental care without parting with a large sum of money. The cheap dentists in Chiang Mai will be found at:
This is a premier dental clinic located in Chiang Mai. The commitment of the dentists is unquestionable. Also, they have a lot of experience in the dental field which makes them more than qualified to do a great job.
Dental 4 u is open from 9 O'clock in the morning to 8 O'clock in the evening every day. Therefore, you can be served no matter the time dental emergencies come up. Every dentist working here is board certified which raises credibility as far ethics and professionalism are involved.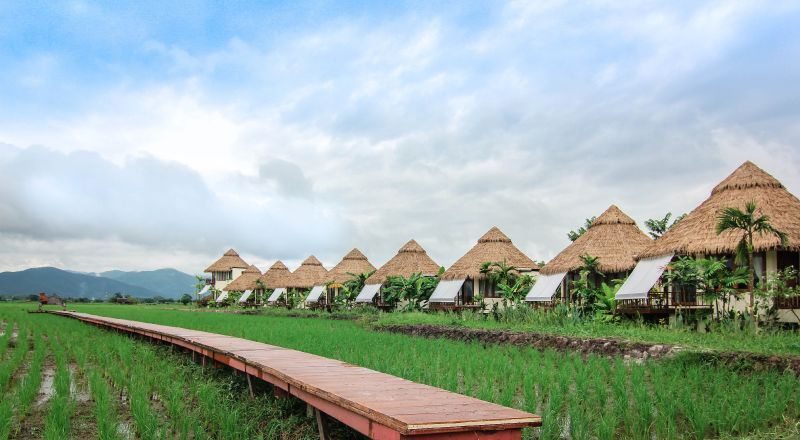 This luxurious clinic is housed in a modern glass structure. The surroundings are calm and relaxing. It is located at the center of the town and has a spacious parking lot. The dental professionals working here are highly qualified. Also, they have the most modern technology at hand to support their work.
The dental specialists working at dental world clinic have specialized in pediatric dentistry, periodontics, endodontics, oral maxillofacial surgery, and orthodontics. This is a place where your whole family can get their dental care needs fulfilled.
This is the largest dental center that is privately owned in Chiang Mai. It was opened in 1981. It comes fully equipped with LASER technology, 3D CT scan(dental), and digital x-ray system. The building that houses the clinic meets the international set standards on patient safety, environmental safety, and infection control.
Sterilization and infection control measures are taken seriously at Kitcha Dental Clinic. It specializes in cosmetic dentistry and dental implants. It is open daily from 9 am to 8 pm to ensure even people coming late from work are still attended to.
This is the top rated dental clinic that offers the latest techniques and technology in orthodontics, periodontics, implantology, restorative and prosthodontics. It is a private tertiary hospital which charges affordable rates in dental care.
The professionals working at Chiang Mai Ram hospital are trained to international standards. Therefore, the care you will be accorded here is at par with what you will get at the tertiary clinics in the western countries.
This modern clinic offers all the dental care services to help patients attain or maintain a beautiful smile. Modern facilities and superb services offered here at low rates are what attracts patients from the four corners of the world to seek services at this clinic.
Prices for fillings in Chiang Mai for dental tourists
In the UK, the average cost for dental fillings is £1116 while it is just £ 30 in Chiang Mai.
You will pay USD $155 in the US for dental fillings while you only need USD $30 for the same in Chiang Mai.
In Australia, dental fillings costs AUD $202 compared to only AUD $45 in Chiang Mai.
The dental professionals working here specialize in cosmetic dentistry, implants, and oral surgery. The clinic is affiliated with Thai Association of Oral and Maxillofacial Surgery and Dental Association of Thailand.
Discover cheap dentists in Chiang Mai offering international standard services with Dental Departures. View our Chiang Mai clinic listings and book an appointment.