Los Algodones Dental Tourism
If you have done any research on dental tourism or cheap teeth cleaning, Mexico border towns such as Los Algodones are the ultimate options. Los Algodones is located on the American-Mexican border close to California and also just a short drive from Arizona. If you are a Californian or Arizonan resident that lives within driving distance to Algodones, you might be surprised to hear that this area is currently one of the most famous places in the world for dental treatments and tourism.
Also known by the marketing name of Molar City, the choice of Los Algodones teeth cleaning clinics is vast. In fact, there ae hundreds of dental clinics in the city. The entire dental tourism scene in Molar City revolves around international patients from just over the Ameircan border.
The unique thing about the Los Algodones dental tourism scene is that because so many dental establishments are plying their trade in the city, the supply and demand has driven the price down to bargain basement levels. Not only that, but the competition has caused all the clinics to compete in terms of quality as well. This has created more top-notch Mexican teeth cleaning clinics that offer cheap prices than you could ever imagine, which keeps customer coming back for more time and time again.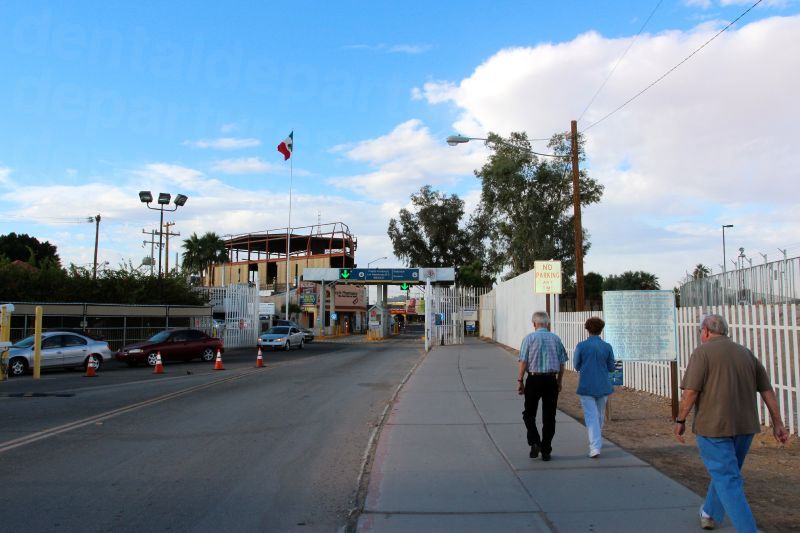 Los Algodones Teeth Cleaning clinics
Now you can see that Los Algodones is the best place for cheap teeth cleaning, Mexico dental tourism destinations such as Molar City should be high on your priority list. Because there are so many world-class clinics in the city geared to international patients from across America and Canada, you need to find one that comes highly recommended by former guests. You can use the most reliable teeth cleaning review Mexico clinics have to offer in Molar City or check out this list of top-rate clinics in the city:
Prices for Teeth Cleaning in Los Algodones
If you live along the Mexican-American border, get yourself to Los Algodones to take advantage of the price revolution. Here is an example of prices for teeth cleaning in Mexico so you can find a real bargain: US $170 (CAN $210; UK £126; Euro €144; Aus $216; NZ $236), compared to the prices in the US $668 (CAN $825; UK £497; Euro €568; Aus $849; NZ $927).
Now you have come to understand that Los Algodones is one of the most affordable places for cheap teeth cleaning, Mexico is proving itself to be one of the most desirable dental tourism destinations in the world.