For low-cost teeth cleaning away from home, Mexico's border towns, such as Los Algodones, offer the best value for money for Americans living in the Southern States.
Keep reading to discover some of the top dentists in Los Algodones for professional teeth cleaning and more.
The Rise of Dental Tourism in Los Algodones
Los Algodones is located on the US-Mexico border close to California and also just a short drive from Arizona. If you are a Californian or Arizonan resident that lives within driving distance to Algodones, you might be surprised to hear how much you and the whole family can save on simple dental treatment, like check-ups, teeth cleaning and fillings - all important for maintaining a healthy smile.
Also known as "Molar City" thanks to the sheer number of dentists packed across just a few blocks, the choice of clinics in Los Algodones for teeth cleaning is vast. The entire dental tourism scene in Algodones revolves around international patients from just over the US border.
With lower operating costs, less needless red tape and stiff competition between clinics plying for international business, dentists here are able to keep prices low while still adhering to international safety and hygiene protocols, such as those set out by the ISO.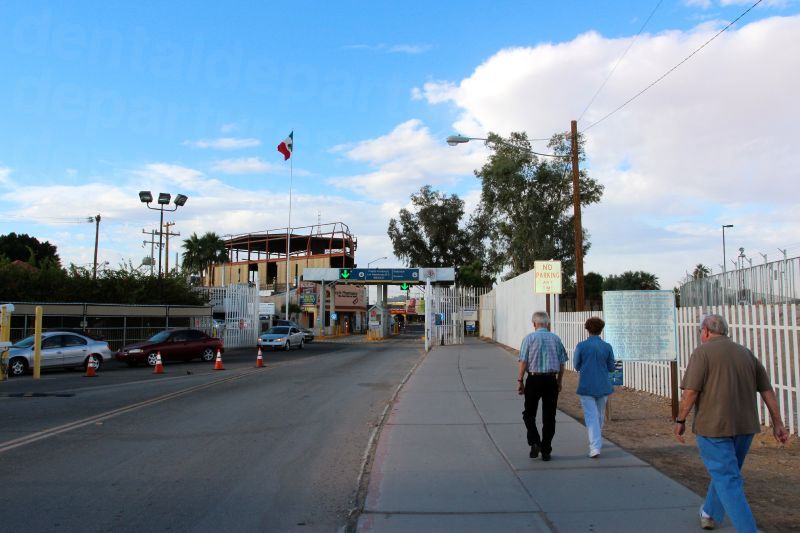 Los Algodones Teeth Cleaning clinics
Top Mexico dental tourism destinations, such as Molar City, should be high on your priority list when looking to save on your annual dental bills.
But because there are so many clinics in the area geared to international patients from America and Canada, you need to find one that comes highly recommended by former guests.
It's not as simple as turning up and hoping to find a reputable clinic; that would mean taking a gamble (as there are plenty that aren't recommended) - and even if you do stumble across one of the best dentists, you'll probably need to book in advance before traveling (as the town gets rather busy with daytrippers with the same idea as you).
This is where Dental Departures can help. It's completely free to browse our listings and book your appointment ahead of time, ensuring a stress-free dental trip over the border - no matter what kind of treatment you're after. We also offer a Best Price Guarantee, so you'll never pay more than you should.
Get started with these recommended teeth cleaning dentists in Algodones below:
Prices for Teeth Cleaning in Los Algodones
If you live along the Mexican-American border, a trip to Los Algodones can save you at least a few hundred dollars on basic dental work. For more complex treatment, like full mouth restorations, Americans are saving four or five figures.
As for teeth cleaning, average prices in Mexico are around $170 (CAN $210; UK £126; Euro €144; Aus $216; NZ $236)
This is compared to the prices in the US which are around $500.
What's Next?
Take a look through our verified Los Algodones clinics, compare prices and see what other treatments they offer so that you can really make the most of your dental trip to Mexico.
Book through our site or via the Dental Departures Customer Care Team to arrange your free appointment today.
Sources:
International Organization for Standardization. Website accessed: 21 November 2020. https://www.iso.org/home.html
Rose, Elizabeth. The Mexican Medical Border Town of Algodones. Trip Savvy. 1 June 2020. https://www.tripsavvy.com/visiting-algodones-mexico-1652900
The importance of a healthy smile. Oral Health Foundation. 15 December 2017. https://www.dentalhealth.org/healthysmile