Considered to be the most visited medical travel hotspot, it is no wonder more and more patients are booking high quality teeth cleaning dental care in Bangkok. Over the past five years, two million people have visited this bustling metropolis for medical and dental procedures. With the help of Dental Departures, you can find and reserve a top-rated dentist at extremely cost-efficient prices.
What Makes Bangkok a Unique Dental Tourism Hub?
Dentistry in Thailand's capital city is a burgeoning trend with a variety of fully established clinics. Due to the growing global influx of dental tourism travellers, Bangkok has become a nucleus for first class medical and dental care.
Affordable prices and high standards make Bangkok an attractive proposition for receiving some of the world's best dental care. Meanwhile, dental clinics in Bangkok go the extra mile compared to home. This is thanks to ultra-modern facilities, cutting edge technology and rejuvenating spa facilities that help ensure complete post-treatment relaxation.
Take for example the internationally accredited Bangkok International Dental Center (BIDC) . Boasting more than 80 specialists, English speaking staff, international JCI accreditation, a boutique hotel and onsite laboratories, patients receive first-rate care at one of Bangkok's finest.
What Does Teeth Cleaning Involve?
You dentist will thoroughly clean and remove of tartar that brushing and flossing sometimes do not reach. Patients can choose from regular, deep or laser cleaning. A doctor will examine your teeth and tailor the best option to your specific requirements.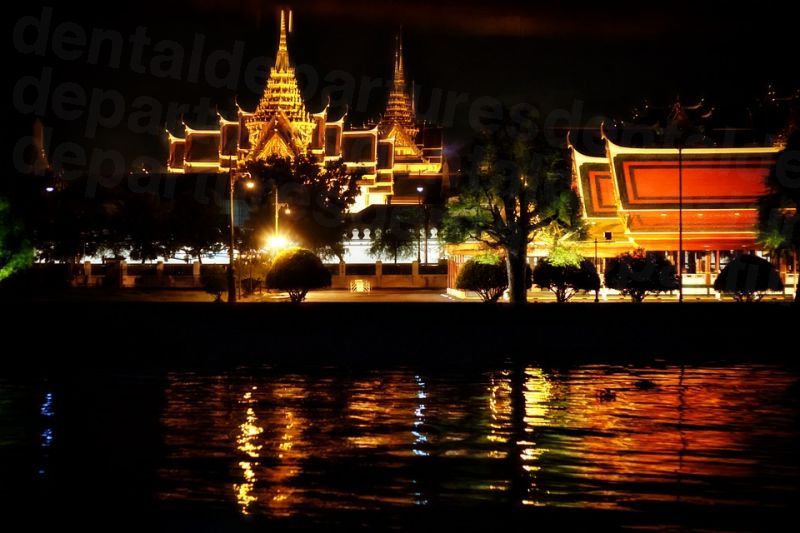 Finding the Best Clinics in Bangkok
Clinical quality in Bangkok is second to none. The city has built a legendary reputation for delivering the highest standards of dental care to travellers throughout the world.
Every year, patients residing in Australia, New Zealand and even faraway North America experience outstanding treatment at one of Dental Departures' clinics in Bangkok. Some of most highly rated clinics include the Bangkok Smile Malo Clinic and
How Much Will Teeth Cleaning in Bangkok Cost?
When it comes to teeth cleaning cost Bangkok, enjoy nearly 70% savings versus treatment at home:
Average. cost of teeth cleaning in Australia: 870 AUD
Avg. cost of teeth cleaning in New Zealand: 894 NZD
Average Dentist in Bangkok: $215
Why Book a Holiday in Bangkok?
What better way to combine your dental treatment with an exciting vacation. Located in Southeast Asia, Bangkok is one of Thailand's travel gems. Check out a wide choice of tourist attractions, featuring the Grand Palace and the iconic Khao San Road. Visit one of hundreds of temples, enjoy five-star dining experiences or take a cruise down the vibrant Chao Phraya River.
The thronging street food culture is a must for first-time visitors. Enjoy a spot of retail therapy at one of its glitzy new shopping malls, take in a Lady Boy Show or hop on a water taxi to explore the real Bangkok by boat.
Where to Stay in Bangkok
There is no shortage of places to stay in Bangkok . Accommodation can be found in the Sukhumvit area catering to an array of budgets. Packed with amenities and close to Bangkok's public Sky Train, this area offers an ideal location, near to some of Bangkok's best dental clinics. Our Customer Care Team can help take care of your travel and lodging arrangements.
How Can I Book My Teeth Cleaning in Bangkok?
Searching for the ideal dentist in Bangkok? Book online today with Dental Departures. We are here to assist 24/7 and will ensure you find the right specialist at the lowest prices.
View our clinic images, compare prices and read our trusted reviews. Want the best deal? Why not discover our exclusive discounts and best-price guarantee. Contact us via online chat, e-mail or our toll-free phone number—we are happy to assist with any query.