Thailand is a popular travel destination offering various attractions. Aside from this, clinics like Elite Smile Dental Clinic in Chiang Mai provide dental tourism where they assist international patients.
Dental Tourism in Chiang Mai
Chiang Mai has a tropical climate ideal for visitors who want to enjoy the sun and outdoor activities. Chiang Mai International Airport is your doorway to the city. You can take a motorbike, private car, or tuk-tuk (Thailand's three-wheeled vehicle) and roam around.
Holidaymakers visit Thailand not only for relaxation, but also for oral care. If you want to find the best clinic in Chiang Mai , check Dental Departures that has a list of quality-checked clinics. The clinics are screened based on facilities, dentists' qualifications, skills, including professional memberships. Browse clinic photos, dentist profiles, online testimonials including real patient reviews. Booking an appointment with Dental Departures gives you access to certified dentists, which will help you achieve optimal oral health. Find a hotel near the clinic so you can easily go back and forth.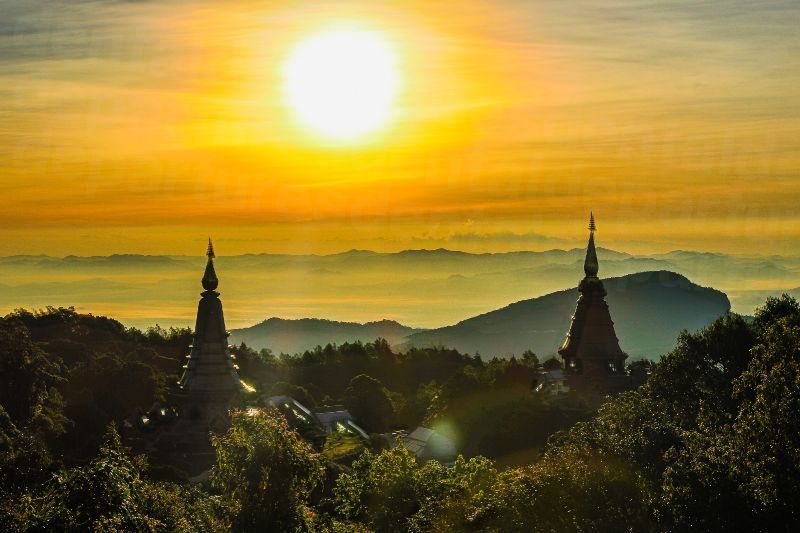 About Elite Smile Dental Clinic
Elite Smile Dental Clinic is situated at the heart of Chiang Mai offering a full range of treatments that help patients achieve healthy, happy smiles. The clinic has team of dentists who specialize in Gum Treatment, Dental Implants , Root Canal Treatment, and Cosmetic Dentistry. They include dentist who completed Master Program in Implant Dentistry from the University of California Los Angeles, School of Dentistry (Continuing Dental Education) USA. As members of Dental Association of Thailand and the Dental of Council Thailand, they comply with international standards. Trained staff assists international patients.
Elite Smile Dental Clinic offers the following services:
Gum Treatment (Non-surgical treatments and surgical treatments)

General Dentistry (Scaling, Polishing, Fillings, Sealants, Fluoride)

Oral Surgery (Extractions, Wisdom Tooth Removal, Bone Graft Surgery)

Endodontics (Root Canal Treatment)

Cosmetic Dentistry (Dental Crowns, Bonding, Dentures, Veneers, Inlays, Onlays, Laser Teeth Whitening, Take-home kit teeth whitening)

Dental Implants
- Single tooth Replacement,
- Several, All Teeth Replacement
- Conventional Implants, Immediate Loaded Implants
Elite Smile Dental Clinic is equipped with cutting-edge technology that delivers efficient service and effective treatments. The clinic follows the strictest sterilization process to ensure the safety of all patients. It has digital x-rays that produce clear images necessary in providing accurate diagnoses. Hi-tech gadgets are used in Root Canal Treatment. It uses Laser Teeth Whitening System that quickly brightens your pearly whites.
Top-quality materials are used in creating dental restorations. Veneers are made from composite and ceramic. Crowns and bridges can be made from porcelain, ceramic and gold materials. Patients can opt for plastic, acrylic, or flexible dentures. Talk to the dentists about your goals. A complete examination will be taken. After the evaluation, the dentist will recommend the best option for you based on your needs and budget. Additionally, the dentists provide diet counseling and tips on oral hygiene.
Enjoy the sun, sights, and superb oral care in Chiang Mai . Find a clinic that will restore your smile.