Have you ever dreamt of traveling to Bangkok? Perhaps now is the time to make your dreams come true! If you need to get dental crowns, now would be the perfect time and occasion! Our dental crowns reviews in Bangkok are a great place to start to select your dental clinic and benefit from amazing quality services at the cheapest prices. Sounds like something you'd like? Keep reading to find out why dental crowns in Bangkok is a great idea.
Why Choose Bangkok for Dental Crowns
Thailand is a very well-known destination for medical tourism, as well as dental tourism. The country, which attracts a multitude of tourists every year, is also home to the top dental clinics in the region. Thailand-trained dentists and dental surgeons come from highly renowned and commendable schools in the country, and a great majority also have international experience added to their portfolio.
For instance, Dr. Amnouy Suntivipanon, who works at Bangkok Smile MALO Dental Clinic, is an English and Thai oral surgeon affiliated with the Thai Dental Council, the Thai Dental Association and the Thai Oral and Maxillofacial Surgery Association.
Dr. Wanlayaporn Kittithonkun, who works at the Smile Signature - Siam Square , is a diplomate from the American Board of Orthodontics, and has teaching experience at the Mahidol University (in Mexico). Moreover, the dental clinics in Bangkok are highly ranked by Dental Departures patients according to parameters such as customer satisfaction, excellence in care and results.
The Bangkok International Dental Center (BIDC) - Main Headquarters for instance, is one of Dental Departures, Global Patients' Choice (GPC) award recipient, which is presented to 4 star clinics that have achieved a consistently high level of patient satisfaction.
So, we have no doubt that by working with us, you're connected with the best dental clinics and the best dentists in Bangkok.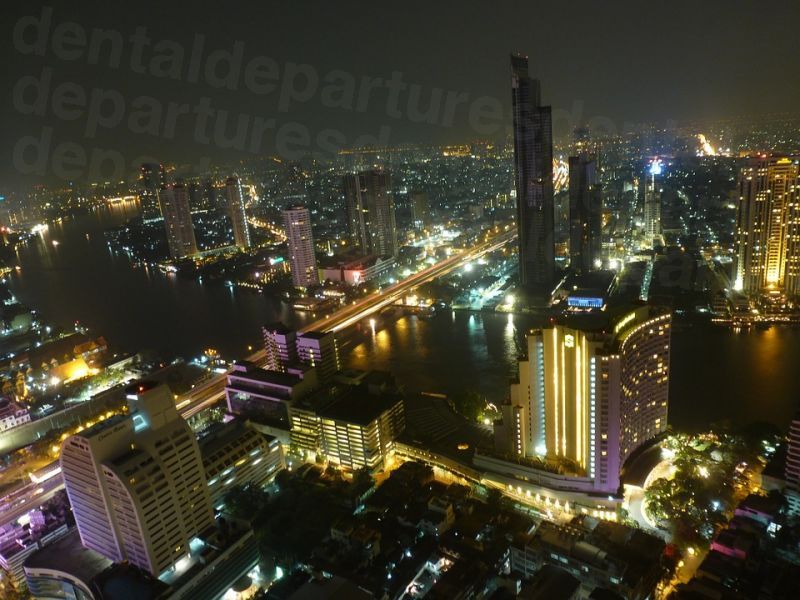 How Much Do Dental Crowns Cost in Bangkok?
Compared to other countries such as Australia and New Zealand, dental crowns prices in Bangkok are considerably cheaper. In fact, Dental Departures patients have been able to save up to 66% on their dental crowns. At the Thantakit International Dental Center (another GPC award winning facility) for instance, the price for Porcelain Fused to Metal Crowns (standard alloy) starts at AUD 337 (NZD 361; USD 254; CAD 343; EUR 237; GBP 198) compared to AUD 1,326 (NZD 1,422; USD 1,000; CAD 1,350; EUR 932; GBP 781) in Australia and New Zealand.
Another clinic, the Bangkok Smile Dental Clinic Sukhumvit 21 Branch , offers dental crowns at prices starting at AUD 486 (NZD 522; USD 367; CAD 495; EUR 342; GBP 287) .
Working With Dental Departures for your Best Dental Crowns Experience
Dental Departures ensure that your needs are matched and met every step of the way. You get connected to the best dentists and dental clinics, and you benefit from the most affordable prices out there. And if you need additional information prior to traveling, our team can connect you with the dentist of your choice who you will be able to talk to directly.
Based on our dental crowns reviews in Bangkok, there is are several dental clinics that you can work with for your dental crowns. All offer great service at an affordable price. Contact our customer service team today to find out more about top-quality crowns in Bangkok's superior dental clinics.