If the pain will not desist, you have two possible options in the UK: stay at home for expensive treatment, or travel to somewhere like Hungary for a much more affordable alternative .
Although root canal treatment is now not as painful as once was decades ago (due to improvements in dental practices) many are still wary of having this treatment abroad. While this is understandable to the initiated traveller, you might consider traveling to Hungary for the following reasons:
High-Quality Clinics
The clinics listed on Dental Departures in Hungary have passed several check and verifications, which confirm their good health and hygiene practices as well as doctors' verifications.
Those who have undergone the surgery in Hungary have left only positive reviews; below are some of the clinics in Hungary that come highly recommended by patients:
Evergreen Dental also offers promotions, including the chance to stay in their Evergreen Luxury Apartment for only £85/night . If you would prefer to stay elsewhere, Evergreen also partners with the Hotel Castle Garden- available for only £42/night .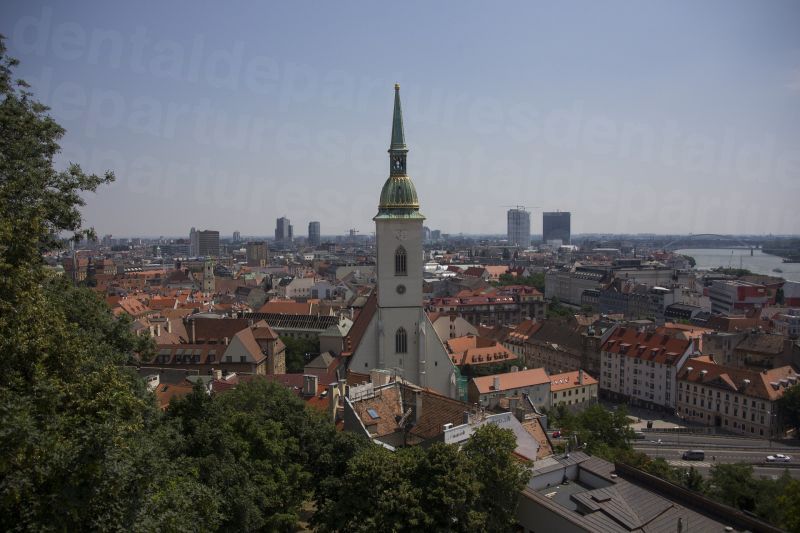 Savings
The cost of all dental treatments in Hungary is lower than at home, and a root canal is no exception. You can save over 85% on prices in Western countries, as shown in the comparison table below:
| | |
| --- | --- |
| | $1,187 VS $170 Saving $1,017 |
| | · €1,022 VS €146 Saving €876 |
| | |
Combine with a Holiday
A root canal treatment can be an exhausting procedure . Fortunately, Hungary is a peaceful and relaxing destination which many visit for touristic reasons alone. Popular activities include taking a dip in their famous thermal/medicinal baths, enjoying an excursion to Budapest or booking a peaceful ride through the countryside.
Accommodations in Hungary are just as affordable as its dental care. For those who do not wish to vacation before their procedure, Hungary's chill setting allows for a few days of chill recover post-treatment.
Next Steps:
Inexpensive root canal treatment is available in Hungary; you can get started by contacting a member of the Dental Departures Customer Care Team and making your trip a reality.
Sources:
How Did Budapest Become the Capital of Dental Tourism? Daily News Hungary. 20 October 2018. https://dailynewshungary.com/how-did-budapest-become-the-capital-of-dental-tourism/" target="_blank
Dental Health and Root Canals. WebMD. www.webmd.com. https://www.webmd.com/oral-health/guide/dental-root-canals" target="_blank
Hungary. Lonely Planet.