More people are going on dental holidays – Phuket being one of the places they are seeking out to get high-quality dentistry, but at a price they can afford.
Low-cost dentistry is virtually non-existent if you live in Australia, New Zealand, the UK, Eire, the United States and Canada. Faced with the choice of foregoing their annual holiday or paying for dental care, many are choosing to forego the latter.
In this busy, non-stop world where we are available to all-and-sundry 24 hours a day via our mobile phones, going without a holiday is not an option. For dentistry, Phuket tops the bill in terms of cost and quality – as well as, of course, being the epitome of fabulous holiday destination.
Why Phuket is a great dental tourism location
Countries like Thailand have embraced dental tourism, opening their borders to international patients and reaping the benefits of a medical tourism industry that brings in additional revenue to the country. While Bangkok was initially the focus for global health travelers, it wasn't long before it filtered through to other popular holiday destinations, like Phuket. It isn't really surprising, given that Phuket is a favourite destination and has all the tourism infrastructure in place so that visitors feel secure.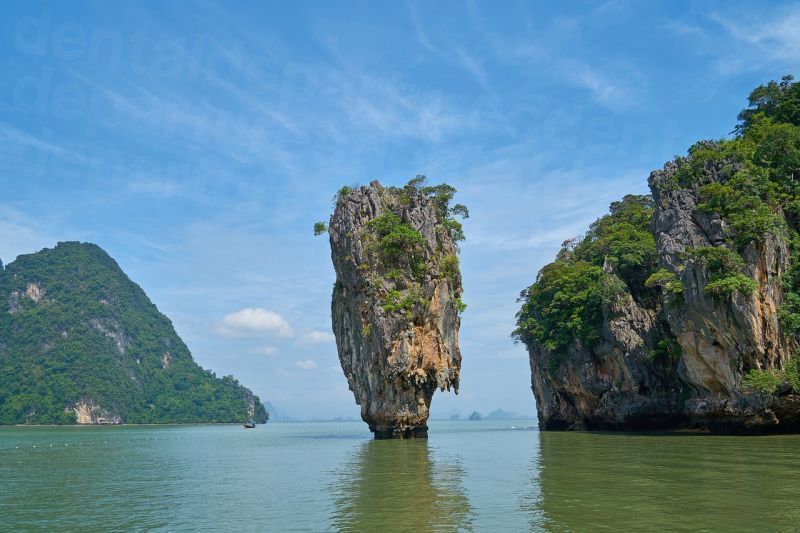 Compared to your local dentist at home, you'd be wondering exactly which is in the developing country as some Thai dental clinics are of an exceptionally high standard, both visually in terms of décor, and in the dental care they deliver. Clinics with spa facilities, coffee shops, restaurants and even boutique hotels attached to them are a world away from some public healthcare facilities in the first-world countries.
Phuket is a wonderful holiday destination with its beautiful beaches, bars, restaurants, hotels and spas. Despite its popularity, the cost of living is still very low for most Westerners, meaning they can afford to indulge in a touch of luxury while they're here.
There are several excellent dental clinics in Phuket, offering a wide range of services to suit every dental eventuality. International patients love their services. Check out the 5* Sea Smile Dental Clinic reviews:
Wendy from Frankston, Australia - Jan 2017
'I was absolutely terrified about going to the dentist in Australia let alone in thailand! But I bit the bullet and made an appointment. They are kind, considerate. I had a deep clean and the treatment was amazing. They were caring as I was very scared. Going back today to get some fillings done! More confident than I was yesterday!'
and this from Darrell, Australia – Feb 2017
'Very good. Recommend to friends. If I have more dental work to be done will return.'
You can find plenty more Phuket dentist reviews on the Dental Departures' website that relate to other dentists in Phuket. There really is a great choice and you know you are in safe hands when you book an appointment through us as we have already done background checks on dentist qualifications and professional memberships as well as onsite visits.
If you're considering a dental holiday in Phuket, don't forget to check out our listings.