Costa Rica All on Four is one of the premier dental clinics in Costa Rica. Delivering an extensive range of affordable, good-quality dental care, it is a favorite of international patients and has a good reputation for its expertise in dental implants. Here's what makes it such a highly-recommended clinic.
The clinic was established in 1985, and the staff prides itself on changing patients' lives by giving them beautiful smiles.
Comprehensive Treatments:
The clinic is committed to providing its patients with first-rate dental care. While they offer a full range of general dental services, their main area of interest is in cosmetic and aesthetic dentistry treatments to restore dental health and improve smiles with the comprehensive array of dental implant treatments. These include traditional dental implants, but also the range of procedures for patients who have bone loss in the jaws and may not be suitable for traditional dental implants. Among these other procedures are All-on-Four and All-on-Six dental implant treatments, and they are one of the few clinics in the country offering the highly-specialized zygomatic implants, which are implanted into the cheek bone instead of the jaw if the bone is highly compromised.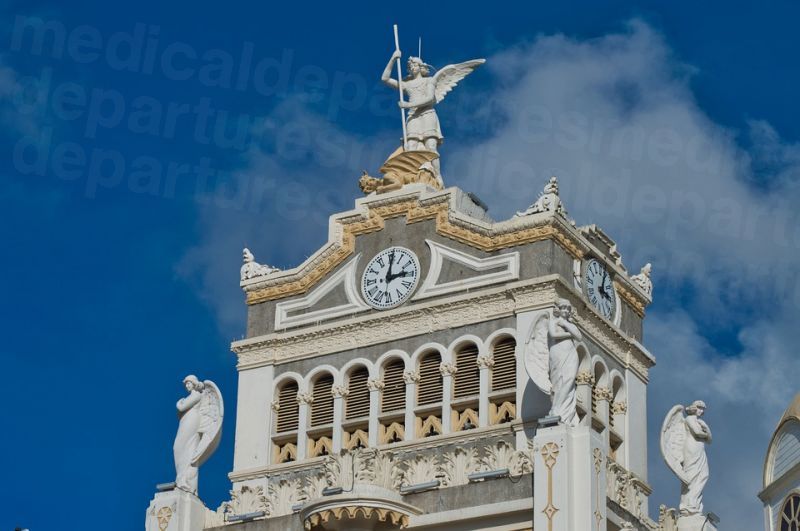 Medical Expertise:
The Costa Rica All on Four clinic has a highly-skilled team of medical staff who work together to deliver outstanding results for their patients.
Dr Alejandro Freer Rojas is the CEO and heads up the whole operation, and he maintains a key role in the direction of the clinic's dental services. A master of prosthodontics, his expertise lies in cosmetic dentistry and dental implant rehabilitation. He is accomplished in producing natural-looking esthetic restorations using veneers and crowns, as well as dental implants and the All-on-Four technique.
Dr Freer is also the director of the Milling Art Lab – the clinic's own in-house, internationally-recognized dental laboratory – which ensures the clinic's commitment to quality-control is maintained.
Dr Alejandro Saenz is an Oral and Maxillofacial Surgeon. He is highly-skilled in reconstructing smiles and is one the most prominent and regarded specialists in complex cases - including the placement of zygomatic implants – in the country.
Patient Testimonials:
The reviews and recommendations from this clinic's patients speak for themselves. The clinic puts smiles on the faces of patients with even the most serious dental problems, in just a few hours, with their range of dental implants. In Costa Rica , the prices are considerably lower so patients can afford to get their new smiles and change their lives for the better:
Herbert from California, USA:
"Thoroughly trained staff; structures that in USA you can only dream of. Very professional and above all a simple thank you for making my wife smile again after so much suffering. Oh I've forgotten that I've spent 50% of what I would have spent in my city. If you need a dentist go to Costa Rica and trust."
The best clinic in Costa Rica? Certainly, the Costa Rica All on Four clinic comes highly-recommended and is definitely one to watch if you are looking for effective cosmetic and aesthetic solutions.