Are you looking to save money on your dental crown treatments? Book an appointment through Dental Departures and get affordable dental crowns prices in Puerto Vallarta. Traveling to Puerto Vallarta for your dental treatment may not only save you a considerable amount of money, but you can also benefit from having a much needed vacation here, one of Mexico's most popular holiday spots for international visitors.
Puerto Vallarta is home to modern and world-class dental clinics. This is primarily because the dental tourism drive to this country is increasing the number of international patients every year. Dental patients from America are more than willing to hop on a plane and visit dentists in Puerto Vallarta to save as much as 60% on dental treatments. In addition, the quality of the treatment, the materials used during the procedures and the standards and safety procedures implemented are as good as the clinics at home!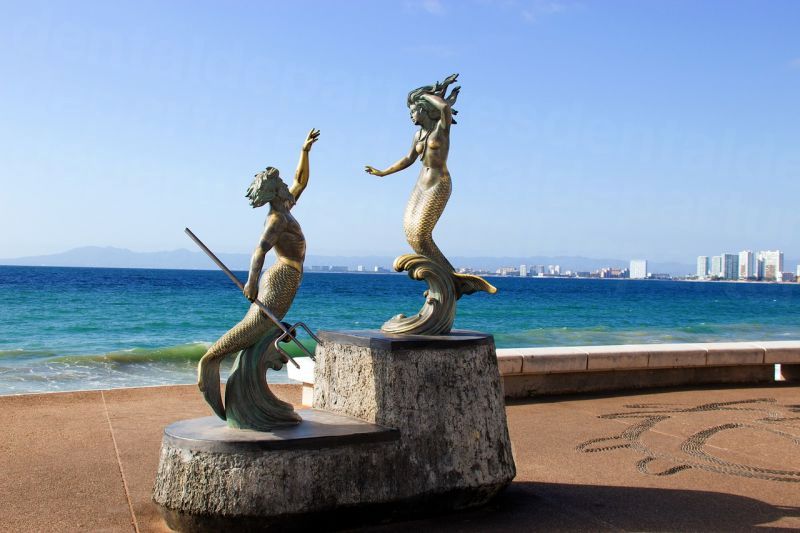 For the average cost of a crown procedure kindly refer to the presentation below and compare how much savings you can enjoy from the treatment.
PROCEDURE

US$

CAN$

AUD$

COMPARISON

CERAMIC CROWNS

$1,200.00

$1,400.00

$1,470.00

INTERNATIONAL

$ 160.00

$ 198.26

$ 200.40

PUERTO VALLARTA

13.30%

14.20%

13.60%

% PATIENTS PAY

ZIRCONIA CROWNS

$1,600.00

$1,983.00

$2,004.00

INTERNATIONAL

$450.00

$558.00

$563.00

PUERTO VALLARTA

28.10%

28.20%

28.10%

% PATIENTS PAY
Crowns, also known as dental caps, are a popular dental restoration which can be applied on dental implants, or on a patient's natural tooth. The crown completely covers the tooth – protecting it from any further damage an adding strength to teeth that may have weakened.
The procedure for dental crowns will begin with the dentist thoroughly cleaning the tooth or teeth, and removing any damaged or decayed parts from the structure. Once done, an impression is taken which will be used by a dental technician to create the crown. In the next appointment, finishing touches are done before the tooth or teeth are capped with dental cement. Patients may select either ceramic or zirconia crowns.
All of our clinics are evaluated by Dental Departures. We do background checks on their services, track records, reputation and patient satisfaction through reviews and on-site visits. We highly recommend them because they offer you great savings through multiple promotions as well as offering excellent dental services. You can ask us for a free quote to see just how much you can save with us. Take a look at some of the top dental clinics in Puerto Vallarta:
Puerto Vallarta in Mexico is one of the most sought-after dental tourism destinations in the world. Most dentistry centers in Puerto Vallarta are first-class. Book an appointment now for the most affordable crowns prices in Puerto Vallarta.