A dental crown or cap is a dental restoration where the dental implant or tooth portion that is above, or at the gum line, is covered. The crown becomes the outer covering of the tooth – or the tooth, in the case if implants. Crowns are permanent and their care is no different from that directed towards natural teeth. Crowns are meant to improve the appearance of teeth, strengthen and repair those which are already damaged. Even though there are a number of alternatives to crowns, you will not get any alternative that offers the exact benefits crowns have. Vietnam's Ho Chi Minh city is known as one of the best destinations for dental tourists. Based on dental crowns reviews in Ho Chi Minh City, it is very affordable for people who want to get quality dental crowns at affordable rates.
Given the number of dental clinics in the city, it is worth noting the best ones. You will not waste time and other resources consulting with clinics which are below average. The clinics which offer the best services at low rates in Ho Chi Minh City are:
Everyone at this contemporary clinic is invested in giving all the patients coming for services here a beautiful smile. There is a deep commitment to excellence in all procedures at Rose Dental clinic. The atmosphere is informal to ensure the patients can relax. However, this has no effect on the degree of professionalism upheld by the staffs.
You will get all specialist and general dentistry services at Elite Dental Vietnam. The clinic is modern in every way and has a fully equipped laboratory to help speed up the procedures. Panoramic x-rays and CT scanning equipment help the dentists make accurate diagnoses. The staff working here are very friendly and not intimidating to approach. It feels like home in every way.
c) Worldwide Beauty and Dental Hospital
This modern dental clinic is located in the heart of Vietnam's capital offering clients from all over the world quality dental services. The low rates are one of the many factors which attract overseas clients to this clinic. However, the quality is not compromised in any way just because you are not paying highly inflated prices. In fact, many of the clients who have been served here report that they standard of services here is higher than what is offered in many of the expensive dental centers in Australia, US, and the UK.
There are many specialist services offered here including Prosthodontics, Periodontics, Restorations, and Orthodontics. The care is of a high quality and you are guaranteed a beautiful smile at the end of the procedure.
e) Serenity International Dental Clinic Ho Chi Minh City Branch
The clinic is located strategically for the residents of Ho Chi Minh City and tourists to access it with ease. It is an assurance that you will get the international standard of care.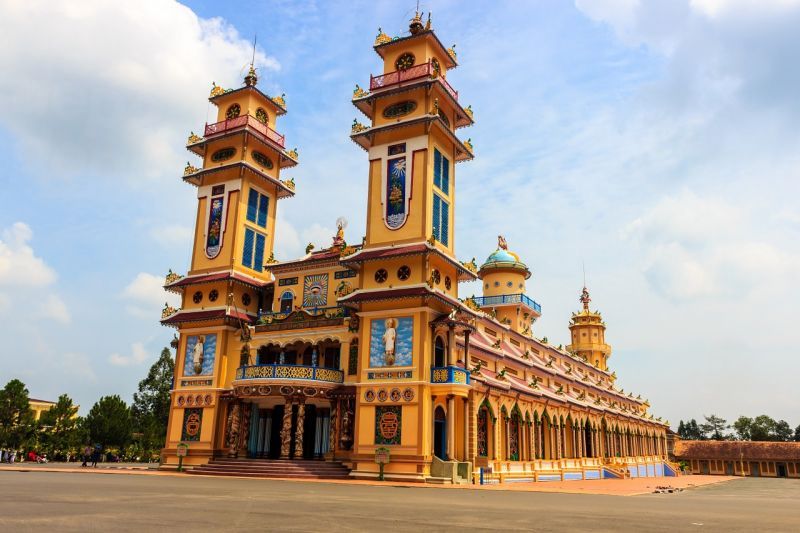 Price
You will pay as low as USD $ 160( AUD $ 202, UK £ 122, NZ $ 217, CAN $ 202) in Ho Chi Minh City for dental crowns as opposed to AUD $ 1950 ( USD $ 1542, CAN $ 1955, UK £ 1181, NZ $ 2094) in Australia.
Check out the Dental crowns reviews in Ho Chi Minh City on the Dental Departures' clinic pages. Letting Dental Departures help you with the process will not only take a huge burden off your shoulders but also guarantee the best service ever. Browse our clinics, compare prices and book an appointment online, or speak to Customer Care if you've any questions about dental crowns in Ho Chi Minh City.