Why read about dental crowns reviews in Puerto Vallarta?
Well, most of the time international patients would just book an appointment without knowing all the details about the procedure. It is like rushing a bull head-on while blindfolded: reckless and ridiculous. So, before jumping on the bandwagon, why not read several dental crowns reviews? In Puerto Vallarta, Mexico's popular holiday resort on the Pacific Coast, there are plenty of excellent quality clinics to choose from so you will get the absolute best quality at the best prices.
What does a dental crowns procedure involve?
This procedure is normally performed during two visits. The first visit is where the dentist will prepare the tooth to accept the crown, take mouth impressions and fit a temporary crown. The lab will now start making the crown. During the second visit the new crown is fitted. Clinics using CAD/CAM facilities could complete this procedure in one day. Crowns are made from one of five different materials namely:
Resin

Ceramic (porcelain)

Porcelain-fused-to-metal (PFM)

Gold alloy

Base metal alloy (e.g. Zirconium)
Patients can discuss their preference with the dentist.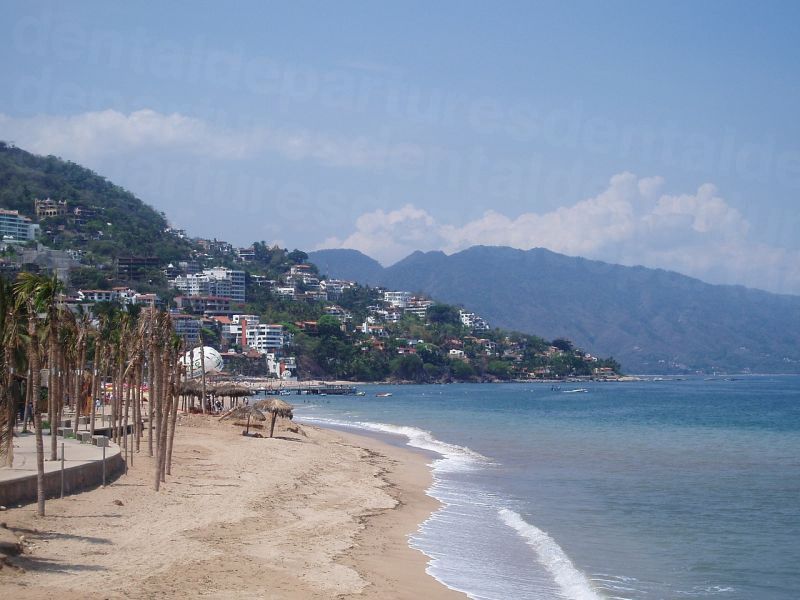 What is the price of dental crowns in Mexico?
Puerto Vallarta is also home to affordable dental and we at Dental Departures guarantee that you will get the best price available. Here is the sample price table of the average dental crowns in Puerto Vallarta:
PROCEDURE

US$

CAN$

AUD$

COMPARISON

DENTAL CROWNS

$ 1,164.00

$ 1,483.00

$ 1,505.00

INTERNATIONAL

$ 500.00

$ 637.06

$ 637.15

MEXICO

42.90%

43.00%

42.30%

% PATIENTS PAY
What can reviews help patients with?
You can always visit our website to read some or you can connect with one of our knowledgeable staff members for clarification or if you want us to answer any inquiries about the clinic, procedures, doctors and even about dental tourism.
Puerto Vallarta houses the best clinics
With dental tourism on the rise it might be difficult to look for the right clinic if you don't have the right resources. This is where Dental Departures can help immensely. We do background checks on our clinics and dentists, so you are assured every one of them is appropriately qualified and meets certain standards across-the-board. Here are some of the best Puerto Vallarta clinics:
Odontoklinik : Their team of experts specializes in a number of areas from dental implants, prosthetic dentistry and endodontics. The in-house laboratory aids them to provide excellent results.
PV Smile : The clinic has been established for more than eight years and has been performing restorative dentistry to patients.
Grupo Odontologico Integral - Puerto Vallarta : They offer professional dental care to patients using state-of-the-art techniques and equipment.
Smile Vallarta : The clinic has been operating for more than 15 years and is headed by Dr. Alejandro Sanchez.
International Dental Center PV : This premier clinic in Puerto Vallarta provides outstanding preventative care and complex restorative surgeries maintain that beautiful smile.
Are you ready to get that smile you've always dreamed of?
There's really no need for you to be afraid of getting a dental crown especially if you can have fun at the same time. But, always remember to do thorough research on the subject a read dental crowns reviews. In Puerto Vallarta dental clinics , scheduling any appointment is easy with Dental Departures – just book online, or call our Customer Care Team.