For instance, the appearance of your teeth might not work with your facial structure. On the other hand, it is possible that you require multiple treatments due to some dental health problem. In that case, it is more convenient to get a complete makeover. Luckily, you can find an affordable mouth makeover in Bangkok. The great thing is you can find images for a complete mouth makeover before and after in Bangkok to help you make up your mind as to whether the treatment is for you.
Find Images on Dental Departures
Dental Departures is the leading comparison website for dental clinics that cater primarily to patients from abroad. You can find information related to pricing and other facilities that we offer. You can evaluate each clinic and then make an informed decision about the one you want to choose. You will also be able to calculate the difference in price you can enjoy by traveling to Bangkok for a complete mouth makeover. However, you might wonder why you shouldn't get the procedure done in Australia and New Zealand.
Save Money on Complete Mouth Makeover
The fact is that the cost of dental treatments Down Under is high. A common treatment included in a mouth makeover is dental implants. In Australia and New Zealand, the average cost of implants is around AUD $5,098 (NZD $5,238). In comparison, the cost of implants, on average, in Bangkok is around AUD $2,374 (NZD $2,603). This means you can easily save more than 50% on the cost of the treatment. But, how do you select a clinic in Bangkok where you can get a complete mouth makeover?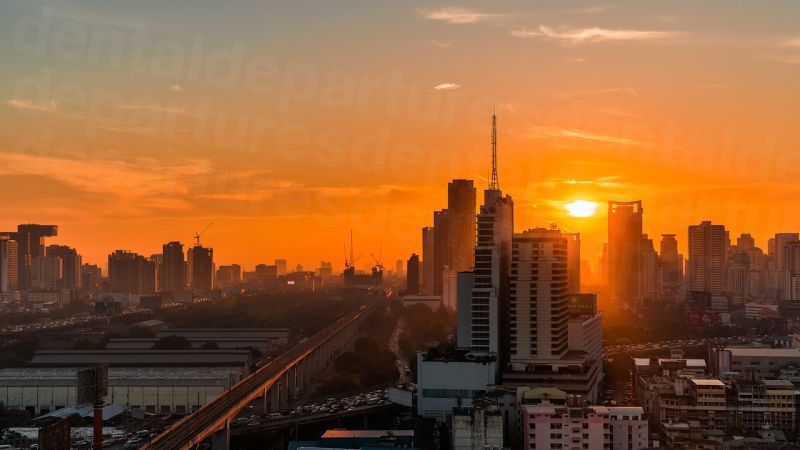 Price Comparison Helps
An effective way to do this is comparing the prices of the top clinics. Here is an overview of the cost of dental implants at the three best clinics in Bangkok:
Moreover, you can find reviews for these clinics on Dental Departures including images for complete mouth makeover, before and after. Bangkok welcomes thousands of dental tourists every year who get the procedure done and you can check their images to get an idea of how effective it is. You will get a clear depiction of the impact of the treatment with the images of patients who have received a complete mouth makeover, before and after.
Bangkok is a 'hot' dental tourism destination, receiving numerous patients from Down Under and across Europe who want to benefit from the low cost of treatment here. Even after adding the cost of airfare and accommodation, you will end up spending less than what you would back home. This is a major advantage you shouldn't ignore.
Plus, there is no reason for you to feel uncomfortable about the idea of traveling abroad for a complete mouth makeover. Thanks to the images for a complete mouth makeover, before and after, Bangkok can easily be seen as the reliable destination that it has become, and you should definitely consider the city for your treatment.