What's the use of dental fillings?
Dental fillings are used to restore decayed and broken teeth. Fillings are made from materials like composite resin and ceramics. The most common type of fillings that the dentist used is composite resin because it matches the color of the natural teeth. It bonds easily to the tooth structure and require minimal tooth preparation. Composite fillings are also used to repair chipped and worn teeth.
Visit the dentist in Malaysia during your holiday. The dentist will check your teeth and inspect your mouth. To prepare your teeth before the treatment, the dentist will numb the area around the affected tooth. The decay will be removed, cleaned, and sealed with fillings. After the treatment, continue to observe proper oral hygiene. Get regular checkups and professional teeth cleaning.
How's the quality of care in Malaysia?
You'll get the same quality of care in Malaysia like in your home country. The clinics provide dental services and technology that are offered in western countries. Check out the quality-checked clinics compiled by Dental Departures:
Imperial Dental Specialist Centre was formerly known as How's Orthodontics and Dental Surgery. It's a one-stop dental centre offering a wide range of services such as General Dentistry, Periodontics (gum), Orthodontics, Endodontics, Aesthetic Dentistry, and Oral Surgery. They are staffed with highly skilled and experienced specialists in Orthodontics, Implantology, Aesthetic Dentistry, and Oral Surgery. The managing director is affiliated with various organizations like the Royal College of Surgeons of England.
Dentalpro Dental Specialist Centre offers General Dentistry, Periodontics, Children's Dentistry, Orthodontics, Aesthetic Dentistry, Oral Surgery, and other treatments. It has a group of well-trained specialists who are certified by Kings College London, the Royal College of Surgeons England, and other organizations.
Procare Bangsar Dental Surgery is formerly known as Chung Dental and Orthodontics. It offers Preventive Care, Restorative Dentistry, Oral Surgery, and other specialized treatments. The specialists are certified by the Royal College of Surgeons of Edinburg.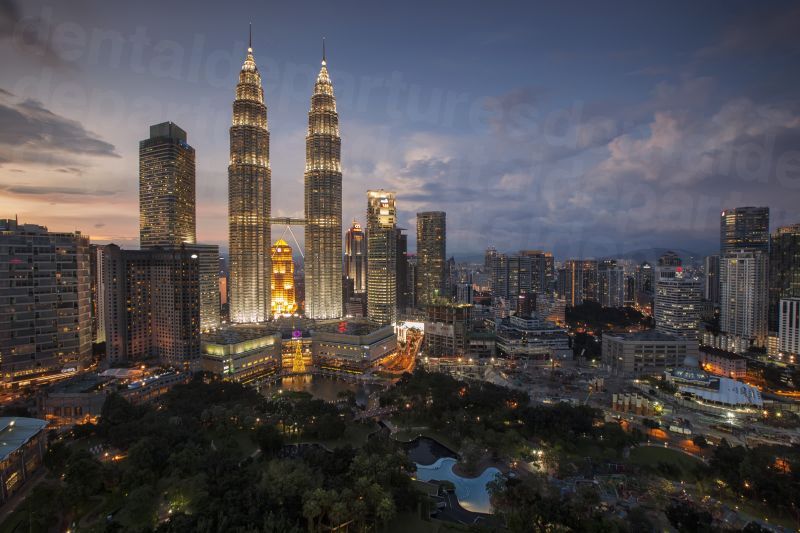 Clinics in Malaysia use the latest technology in restoring patients' teeth with fillings, crowns, and other dental restorations. They create a personalized treatment based on the patients' need.
How much is the cost of fillings in Malaysia?
The cost of fillings and other treatments in Malaysia is affordable compared to Australia, New Zealand, US, and Canada. Below is the table showing the estimated price of fillings in Malaysia compared to other countries.
Fillings: Cost Malaysia vs. Other countries
| | | | | |
| --- | --- | --- | --- | --- |
| | AUD | NZD | USD | CAD |
| Cost in Malaysia | AUD $28 | NZD $30 | USD $21 | CAD $28 |
| Other countries | AUD $266 | NZD $286 | USD $201 | CAD $271 |
Browse the clinic profiles to see more information about and other details. Find a clinic in Malaysia for dental fillings and book an appointment with the help of Dental Departures.