Online reviews give you an overview of the quality of dentistry in Costa Rica. If you're searching for dental implants reviews in Costa Rica, take a look at the key points that are necessary in achieving the best results.
Specialized Treatment
It's important to find a clinic that specializes in dental implants because the dentists' expertise combined with the techniques in dentistry will help you achieve optimal results. Here are the clinics that received the Global Patients' Choice Awards from Dental Departures. The awards are based on a number of factors, including positive patient reviews.
All-on-4® treatment concept Dentists in Guanacaste San Jose, Costa Rica
The clinics mentioned above specialize in full mouth restorations using dental implants, crowns, bridges, dentures, and veneers. Experts in Prosthodontics (teeth replacement), Implantology, Oral Surgery, and Periodontics (gum treatment) play an important role in restoring your teeth. They will conduct a complete examination and assess your suitability for the treatment. The specialists will recommend if you need an additional procedure prior to the placement of implants. They will also choose the best materials that are natural-looking. Don't worry about the treatment because the dentists help to put patients at their ease during the procedure, recommending sedation dentistry if required.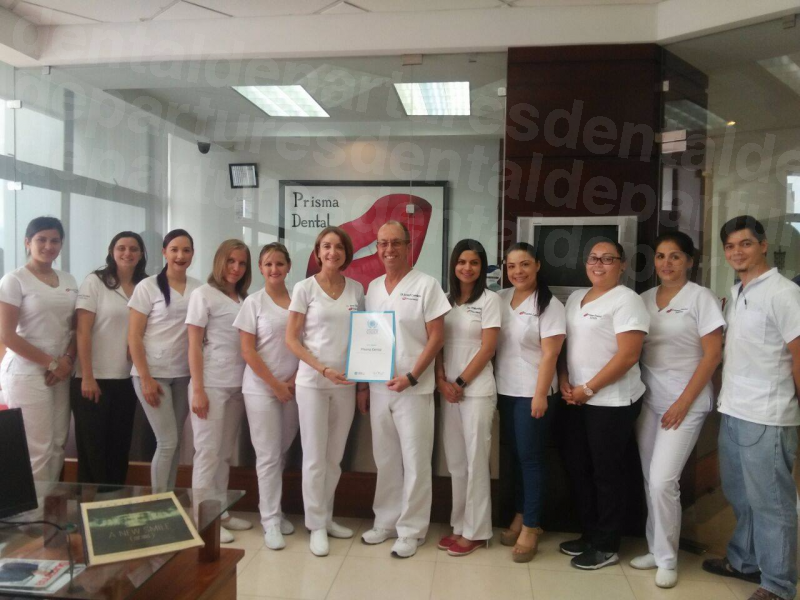 You'll be impressed to know that the specialists in Costa Rica are Diplomates of the American Board of Prosthodontics and members of the International Congress of Oral Implantologists (ICOI). They are well-experienced in restoring patients' teeth with dental implants. Additionally, they create a treatment plan customized to your needs and budget. Feel free to discuss your concerns.
Facilities
Another important thing you should look into is the facilities. Dental clinics in Costa Rica are fully equipped with cutting-edge technology such as Cone Beam Computed-Tomography (CBCT) that are essential in the placement of implants. They also have built-in laboratories with Computer-aided design/computer-aided manufacturing that process well-fitted dental crowns and bridges. Visiting a clinic with this technology shortens treatment time allowing you to explore the scenic spots in Costa Rica.
Clinics in Costa Rica also provide comfortable treatment rooms with fantastic views. Strict Sterilization processed is practiced in the clinics. They comply with the standards set by the American Dental Association (ADA).
The price of dental implants in Costa Rica is lower compared to the US, Canada, and the UK. You'd only pay a fraction of the cost back home. You'll save on your expenses for high-quality dental work! Here's the table showing the price of dental implants in Costa Rica.
Estimated Price of Dental Implants
| | | | |
| --- | --- | --- | --- |
| | USD | CAD | GBP |
| Price in Costa Rica | USD $1,400 | CAD $1,890 | GBP 1,093 |
| Price in Other countries | USD $3,900 | CAD $5,264 | GBP 3,045 |
Aside from the treatments, the above-mentioned clinics also offer international patients with free shuttle service from/to the hotel/airport that is convenient on your part. They also offer hotel discounts and tour package.
Browse the dental implant reviews in Costa Rica. Our Customer Service Team can help you find a dentist who specializes in dental implants. Book an appointment by phone, email, or online chat.