Dental implants are a permanent option for replacing lost teeth. To achieve this, the oral surgeon places screws in the jawbone followed by an abutment on which the false teeth are fixed. The end result is a beautiful tooth or teeth which take after the natural ones. Since customer reviews are the newest way of collecting feedback, dental implants reviews in Denpasar have shown this to be a top-rated destination, not only for local residents, but international clients as well.
Can I still have implants when I have some natural teeth?
Natural teeth have no effect on dental implants. The vice versa is also true. You can get implants to replace just one missing teeth or sets of teeth.
Are implants used to replace missing teeth in all cases?
As much as dental implants are the superior choice when it comes to replacing missing teeth, not all scenarios will warrant this. The health of the jawbone is what determines whether implants will be a good choice or not. The jawbone has to be strong and healthy to support the implant. However, bone grafting can be done to correct this.
Some recommended dental implants clinics in Denpasar are:
Bali 911 Dental Clinic -Denpasar
Thousands of people visiting this clinic have gone home with beautiful smiles thanks to the expertise of the dental professionals working here. The care is exceptional and affordable .which is what draws many people from as far as Europe, Asia, Australia and the US to seek dental care here.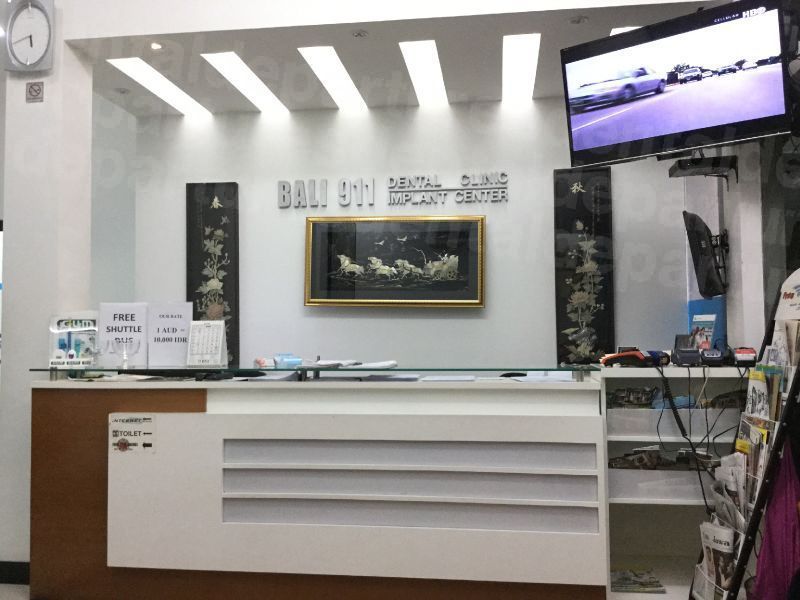 The dental team is well qualified and very dedicated when it comes to providing superior care to every person seeking services here.
Drg. Syamsiar Adam, Kuta Dental Clinic
This clinic is located in Denpasar; the capital city of Bali near the Kuta beach. It offers good-quality, affordable services for the local and international clients in general and specialist dentistry.
The clinic was opened 24 years ago by Dr. Syamsiar Adam. Its name was changed to Kuta Dental clinic in 2007. Dr. Adam has a highly skilled team who work diligently and tirelessly to offer the clients the best care possible.
This premier clinic is in Kuta, Bali Indonesia. It offers aesthetic and general dentistry treatments. Besides that, the clinic helps patients coming from far away countries with travel and accommodation plans.
The clinic is under the leadership of Dr. Fachrun Kahar who has worked in several clinics since his graduation from Mahasaraswati University.
Dental implants price for dental tourists in Denpasar
Dental implants cost USD $ 1272( AUD $ 1,598, NZ $ 1,772, CAN $ 1,578, UK £ 982) in Denpasar. You will pay USD $ 6500( AUD $ 8,166, UK £ 5,021, CAN $ 8,065, NZ $ 9,055) for the same treatments in Australia.
You can visit Bali International Dental Center and Bright smiles Bali Dental center for superior dental care as well. From the impressive dental implants reviews in Denpasar, you cannot be disappointed by choosing it as your dental destination.