Have you ever thought of what will happen in case you lose your teeth? A good option once this becomes reality is to get dental implants.
What does a dental implant involve?
It is a procedure in which a periodontist or oral surgeon places an artificial tooth through surgical means to fuse with the jawbone. It is a long-term option for people replacing a tooth. According to dental implants reviews in Kuta, you can now have the best dental care without breaking your bank account if you choose Kuta as your dental destination.
Gone are the eras when you were only limited to removable dentures or a fixed bridge. The former can slip or even embarrass you when you speak due to the funny clicking sounds made and the latter depends on the health of the neighboring teeth. If they are affected then you cannot rely on a fixed bridge to solve your dental needs. Once implants are fixed, they are for a lifetime which makes them cost-effective.
Merits of Dental Implants
i) Confidence
The fact that you do not have to worry about slippage of your implants or embarrassing noises as you eat or speak gives you confidence in self. This cannot be said about other alternatives in the market.
ii) Improves aesthetics
Dental implants are aesthetically superior when compared to bridges or dentures. They look just like your natural teeth and no one can tell unless you inform him or her about the presence of false teeth.
iii) Reliability
Since you will not have to remove your implants, there is no chance of losing them. This is a fear you will live with if you choose to get dentures or bridges.
iv) Saves the adjacent teeth
Because dental implants don't require anchorage to the adjacent teeth, they ensure the integrity of the rest of your dental system is assured.
The most reputable dental clinics in Kuta are:
a) Bali 911 Dental clinic-Kuta branch
This clinic is located in Kuta, Bali and it offers specialist services in Cosmetic Dentistry, Orthodontics, and Implants. Everything about this clinic is beautiful ranging from the outward appearance to the interior design. This ensures everyone coming here is able to relax when getting treated.
b) ARC Dental Clinic
This clinic boasts German-trained dental specialists. It is on Jalan Sunset Road in Kuta. All specialist dental treatments are offered here at affordable rates. The expertise of the professionals, cutting-edge technology and techniques put this clinic among the well-liked clinics not only in Kuta but the entire region.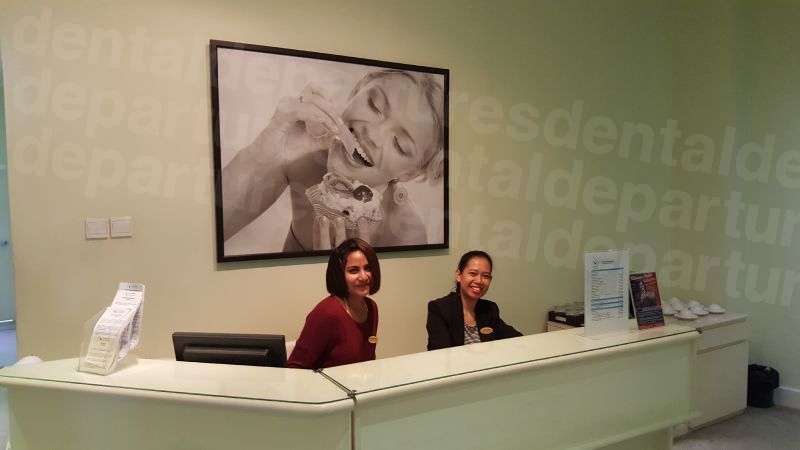 How much do dental tourists pay for dental implants in Kuta?
At just USD $ 1050( AUD $ 1,319, UK £ 811, NZ $ 1,462, CAN $ 1,302), you will get the best dental implants in Nusa Dua compared to USD $ 6500 ( AUD $ 8,166, UK £ 5,021, CAN $ 8,065, NZ $ 9,055) for the same treatment in Australia.
How do choose a reputable dental clinic in Kuta
Dental Departures have listings of reputable clinics and dentists not only in Kuta but all over the world. You can contact Dental Departures for help with bookings and appointments.