A dental implant is placed to support one false tooth or more. It is a screw made from titanium which takes over the function of the root of a tooth once it fails. Just like a root, it is fixed into the jawbone. Dental implants reviews in Nusa Dua confirm that it is a superior dental destination, offering great quality at affordable prices.
How safe are dental implants?
Implants are safe treatments which are not associated with any negatives outcomes unless you have underlying problems which have not been addressed.
It is crucial to take care of the dental implants so that they can remain healthy. The care is similar to that offered for natural teeth. If not well taken care of, dental implants can fail.
How long will dental implants last?
The question of the life of dental implants is dependent on the care you will extend towards them. If well taken care of, they can last your whole life.
Going for regular dental check-ups, brushing and flossing your teeth as recommended not only increases the life of the implants but also keeps infections away.
The strength of the jawbone also affects the life of the implants. Ensure it is healthy and strong before the implants are fitted.
For the best dental implants treatments in Nusa Dua, you should visit BIMC Hospital Dental Centre-Nusa Dua
This hospital has two branches. Nusa Dua branch specializes in dental care. It is a few kilometers from Denpasar and well-liked by tourists.
The hospital has a long-standing history in offering specialist dental care. When it was established back in 1998, it was just a small clinic offering limited dental services. However, it has now grown to a fully accredited dental center offering all dental services.
The dental center is manned by highly-skilled ancillary and medical teams who are provided with an in-house laboratory, the latest therapeutic and diagnostic technologies to ensure the patients get the best care available.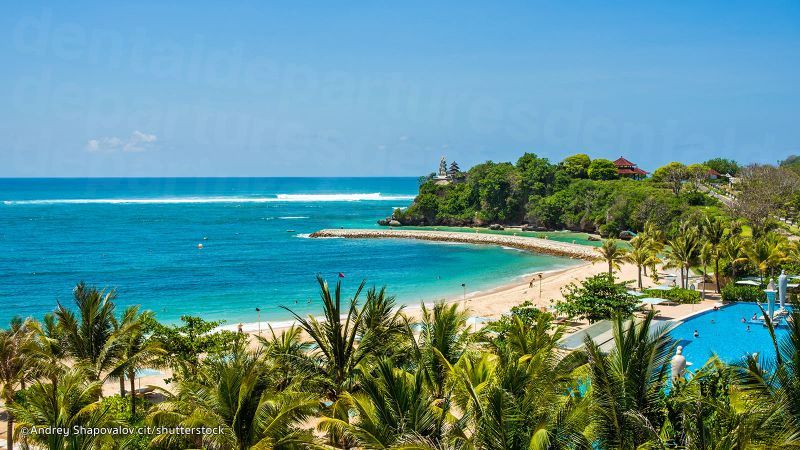 The dental services offered here include but not limited to: bridges, veneers, dental implants, crowns, dentures, teeth whitening and also complex cosmetic dentistry procedures.
The clinic is open from 8 o'clock in the morning to 10 in the o'clock evening during weekdays to ensure no one is locked out from getting dental services due to conflicting schedules. The clinic closes at 4 pm on the weekends.
What is the price for dental implants in Nusa Dua for international clients?
It costs USD $ 1050( AUD $ 1,319, UK £ 811, NZ $ 1,462, CAN $ 1,302) to get dental implants in Nusa Dua compared to USD $ 6500( AUD $ 8,166, UK £ 5,021, CAN $ 8,065, NZ $ 9,055) for the same treatment in Australia.
According to dental implants reviews in Nusa Dua, BIMC Hospital Dental Centre is the real deal for anyone looking for superior dental care. Dental Departures is available all through the day and night in case you need help when booking your trip to Nusa Dua for dental work.