Dental Surgeries in Phuket
A gum problem or natural wear and tear of teeth can affect your smile. Take time to get a smile makeover and combine it with a vacation in Asia. The dentists in Phuket can help your restore your pearly whites while you're on a holiday.
How do you find the best dentist Phuket?
Dental Departures can help you find the best dentist in Phuket . We have a list of verified dentists who are checked based on their qualifications, skills, and professional memberships. Browse the dentist profiles, read online testimonials and see real patient reviews. Choosing to book with us keeps you from scouring a pile of dentists online because you'll get access to a trusted website. Look at the clinic photos and avail of discounts.
One of the quality-checked clinics is A.B. Dental Care , which is located in Patong, Phuket Thailand. The clinic has a team of qualified dental professionals who are well trained and experienced in different fields such as Prosthodontics (replacement teeth) including Cosmetic Dentistry. The dentists completed their studies from respected institutions in Thailand, which follows the principles and standards as their western counterparts.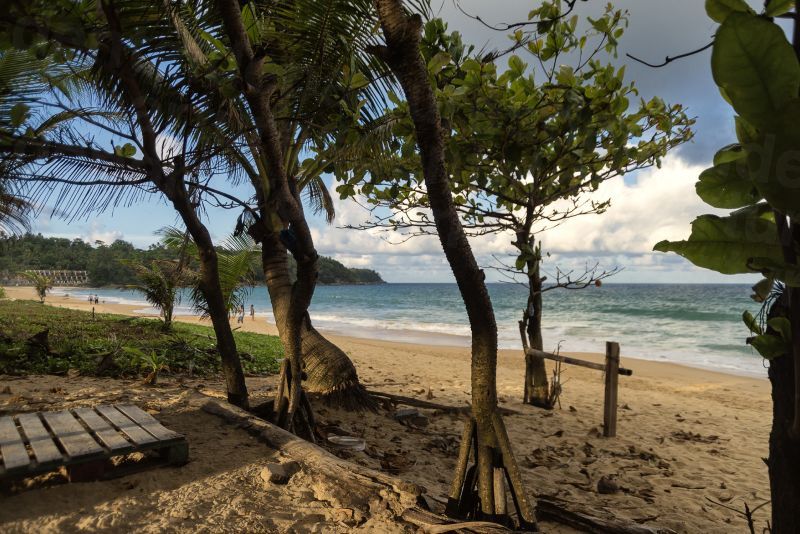 What treatments are available in Phuket?
Treatments in your home country are also available in Phuket. A.B. Dental Care offers a full range of General and Cosmetic Dentistry that can solve a myriad of issues. Take a look at dental services offered in this clinic:
Tooth-colored Fillings, Bonding, Sealants, and other restorative treatment
Gum Treatment

Root Canal Treatment

Teeth Extractions, Wisdom tooth removal

Dental Crowns, Bridges, Dentures,

Porcelain Veneers

Laser Teeth Whitening
Using the unique combination of science and artistry, the dentists can redesign your smile. The dentists are skilled in performing different procedures. An effective dental surgery or procedure can make a difference in your everyday life. You can eat, talk, and smile with confidence.
Aside from the above-mentioned services, the clinic offers dental tourism where trained dental staff assists visitors not only with treatment but also with travel needs. The clinic partners with travel agencies to help patients with accommodation and offer tour packages.
Stay in a hotel, resort or villa while waiting for your dental work. Relax in a beach, checkout the tourist attractions or explore various activities. Try scuba diving, snorkeling or sailing. Taste local dishes and shop for souvenir items.
What about the clinics in Phuket?
Clinics in Phuket utilize the same technology and techniques in Australia, UK, and US. Digital x-rays, laser technology, and top quality materials are used in restoring the teeth.
The office clinics have modern, clean, and comfortable environment with caring staff that assists international patients. They strive to provide the highest quality of care and maintain optimal oral health. You can get high quality treatment at affordable price.
Whether you need a solution for tooth decay, cracks, gum disease, or missing teeth, Phuket Dentists can help bring back your smile. Restore your smile and enjoy a relaxing holiday.