Ever thought about going to a Chiang Mai dental clinic ? Heard that the city is a booming dental tourism destination? You are correct! The city has developed into a top Southeast Asia location for dental tourists. It offers cost-effective dental services using modern facilities and the best technology.
Where is Chiang Mai?
The city is located in the mountains of northern Thailand. It is approximately 700km north of Bangkok, at an elevation of 300m. This allows it to escape the sometimes brutal heat that can affect other areas of the country. The city has a population of approximately 150,000 which makes it peaceful and relaxing.
How Much Can I Save?
Visiting a Chiang Mai dental clinic is a cost-effective way to get quality treatment. Thailand is developing into a modern country, while still retaining a low cost of living. This allows it to offer quality dental care at very affordable rates. Dental tourists can save up to 80%, depending on which services they require. Major dental services, such as implants and denture procedures, can save thousands.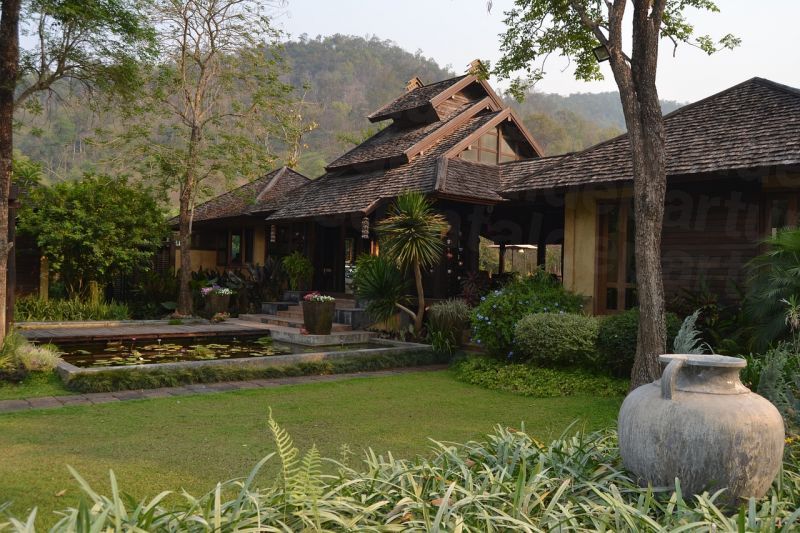 Is it Safe?
Thailand is considered an extremely safe country overall. It is still important to use common sense and not leave valuables unattended. Chiang Mai is one of the safest places in Thailand.
The top dental clinics have immaculate safety records. They are run by expert staff with many years of experience. However, it is important to choose the correct clinic to experience Chiang Mai dental services.
Which Clinic is Best?
Dental clinics in Chiang Mai have varying levels of quality. It is important to choose an internationally recognized clinic with an esteemed reputation. Dental 4 U is considered one of the best in the city. It has excellent facilities with the latest technology. The dentists themselves are extremely qualified and provide exceptional service. They are all caring, professional, and can speak fluent English.
What can I do for Fun?
Chiang Mai is an adventurous and cultural city. There are many ancient and intriguing temples to visit. The famous "Wat Phrathat Doi Suthep" temple overlooks the city at an elevation of 1000m. Tourists can hike to the temple or opt to take the cable car instead
Visits to the markets provide opportunities to buy rare trinkets for friends and family back home. More adventurous tourists can go rafting and mountain biking. Just outside the city is an elephant park which makes for a pleasant outing for the whole family.
Chaing Mai also has considerable nightlife for a small city. There are many live-music venues, discos, and bars. Most of these entertainment options are located in Chiang Mai's Riverside area.
How do I get There?
The easiest way is to take an international flight to Bangkok, then a brief connecting flight to Chang Mai. The tourist area and most accommodation options are a 15-minute taxi ride from the airport. The main dental clinics, including Dental 4 U , are centrally located and a short distance from most hotels and guesthouses.