Algodones dentists are experienced and reasonably priced offering comprehensive dental services to local and international patients. Los Algodones, in Mexico, is known as the dental capital of the world since it has over 350 practicing dentists in a small town of only 6,000 inhabitants.
Dental tourism in Los Algodones
Dental tourism in Los Algodones is booming – the town sees hundreds and thousands of dental patients, mostly from across the US-Mexico Border. Situated in the northern tip of Mexico, this town is easily accessible and within driving distance if you live in the southern United States. You can drive to the Border, park your car and then walk across into the town. Situated close to California and Arizona, it sees hordes of dental tourists. Transport into this town is also available from Los Angeles, Palm Springs, San Diego and Phoenix.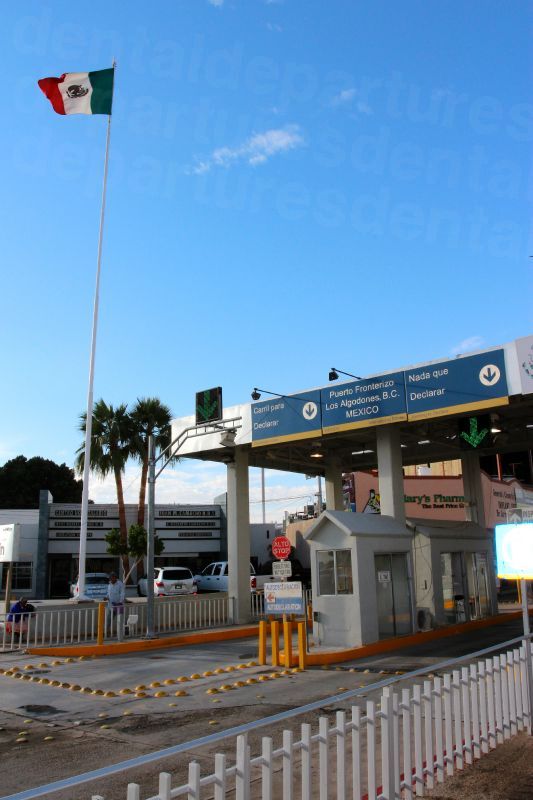 With a moderate climate, you can go to Los Algodones at any time of the year. Dental tourists are welcomed in this town and you can get all kinds of dental work done there whether you want a routine check-up, cleaning and scaling, extraction, filling or cosmetic dentistry like tooth whitening, veneers, crowns or complex treatments like braces, dentures and implants. The Los Algodones dentists will cater to any kind of dental need that you have.
When in Los Algodones, you can also get other stuff done at reasonable rates. You can buy prescription medicines, get a pair of new glasses, shop for cheaper alcohol, go to a beauty salon or get your hair done at a much lower cost. You can also get in some shopping for Mexican jewelry or curios.
What about the quality of clinics and standard of treatment by Algodones dentists?
With so many dental clinics competing for your business, it stands to reason that there may be some different in the quality of clinics. However, if you go to a clinic like Sani Dental that has been vetted by a reputed site like Dental Departures, it will have top class facilities and follow all international treatment protocols.
Many dentists in Mexico are well-qualified and trained; some may have affiliations to reputed international boards as well. Many of the clinics use advanced machines such as panoramic x-rays and 3D imaging as reconstruction aids. Dentists in Algodones cater to international tourists and speak English. Many of the clinics will help with insurance paper work if you are covered under a plan that allows you to go to another country for dental work.
Prices of treatments by Algodones dentists
Even if you are not covered by any dental plan, the rates for dental treatment are very reasonable. Whether you need just a routine check-up, dental surgery or full mouth reconstruction, you stand to save as much 70 to 80 percent of the cost that you would otherwise pay.
With so many dental clinics to choose from you should put your research in place before going otherwise you may not get the desired quality of treatment. If you book through Dental Departures for treatment by a quality-checked Algodones dentist you are safer and have the best price guarantee as well.