How popular is Dental tourism in Bangkok?
Bangkok in Thailand has been significantly transformed into one of the most modern exciting and sophisticated cities in Asia. Local and foreign tourists not only visit Thailand for its amazing culture and fascinating natural heritages but also because Dental tourism in Bangkok is a very attractive alternative for international patients seeking affordable dental care.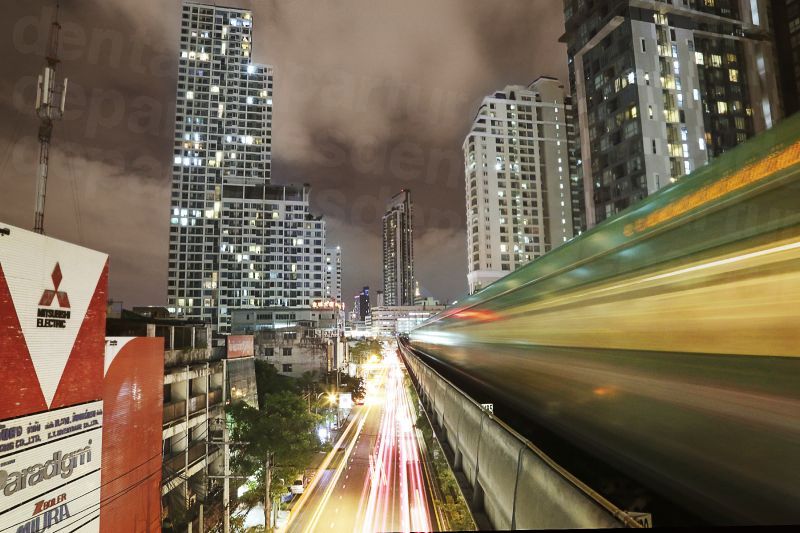 Bangkok is a vibrant city where several dental clinics are based. Numerous dental clinics, both the old and new, are available throughout the entire city. It is worth to take a sneak peak to these high-quality and reliable clinics that Dental Departures have included in our listings. To qualify clinics must demonstrate adequate training and care using modern high tech equipment.
Bangkok Smile MALO Dental Clinic is part of the worldwide MALO clinic group. Being part of this group allows Bangkok Smile's patients to make use of the group's exclusive International Patient Guarantee Program. This means that follow-up treatments and check-ups can be availed at any of its existing MALO clinic. The services offered include dental implants and bone grafting, full mouth reconstruction and rehabilitative dentistry, routine and advanced general dentistry.
Bangkok International Dental Center (BIDC) - Main Headquarters has an internationally renowned reputation because of its state-of-the-art facility and for treating international patients. Winning numerous awards only proves how excellent the services and treatments are to international patients. BIDC also is equipped with laboratories that have the latest dental equipment and technology.
Together with Bangkok Smile, Sea Smile Dental Clinic - Phuket is also a member of the MALO clinic group. Their dental treatments include root canal specialty services and dental implants. Sea Smile dental clinic is a recipient of the Joint Commission International (JCI) making it one of the most prestigious clinics in Thailand. They were able to achieve such success and reputation because they follow the highest standards in quality, hygiene and safety. In addition to this principle, their clinic is equipped with the latest dental technologies.
Thantakit International Dental Center caters to thousands of patients from all over the world. To supply such a demand, Thantakit International Dental Center uses digital x-rays and imaging systems in their treatments. Every operation is centered on their primary objective, that is, to care for all their patients. Thantakit International is considered to be the longest established dental center not only in Bangkok but in the entire country of Thailand.
Bangkok Smile Dental Clinic Sukhumvit 21 Branch is a member of the Bangkok Smile Dental Group (BSDG), MALO clinic group and has the Joint Commission International (JCI) and International Organization Standardization (ISO) accreditation. It has a team of highly skilled and internationally trained dentists in their respective fields. Bangkok Smile Dental Clinic generally offers dental services such as general dentistry, preventive dentistry and pediatric dentistry.
Dental Departures screen all our doctors and clinics to promote quality service to every potential patient – including you! With us, you are 100% guaranteed of quality dental clinics and superior customer service.
Thailand's tourism is known to be one of the major and most visited tourist destinations in the world. The tourist industry is growing exponentially thanks to dental tourism in Bangkok's clinics . Do not miss the excellent dental services and low prices that Bangkok offers.