How popular is Dental tourism in Croatia?
The growing demand in dental care challenges several developed countries around the world to provide facilities and trained dentist to service international patients with affordable dental care. Every year, more and more countries enter the industry of medical and dental tourism. Dental tourism in Croatia does not exempt itself from this reality because the country recognized the tremendous potential it can offer.
Croatia is one of the leading exporting countries. Meaning, it is one of the key or main providers of medical and dental services across all continents. Croatia's geographic location makes it accessible to overseas patients who seek dental attention especially coming from Europe. Dental Departures is active in selecting the top clinics to our growing list of satisfied international patients.
H-dent Dental clinic , based in Rovinj, welcomes its patients with an atmosphere of excellence, and also with its technologically advanced and state-of-the-art equipment. These state-of-the-art devices allow them to perform any dental treatment with care. H-dent Dental offer their patients prices much lower than what they are accustomed to, yet still giving them quality and outstanding dental procedures.
Dental Clinic Ksaver , based in Zagreb, offers specialized and general dentistry to its patients. Dental Clinic Ksaver is a patient-centered clinic that advocates education and prevention of diseases. Through this, maintaining healthy teeth for life is certainly attainable. With its history, serving for thirty-four years, expect nothing else but excellent services and treatments that address your dental concerns.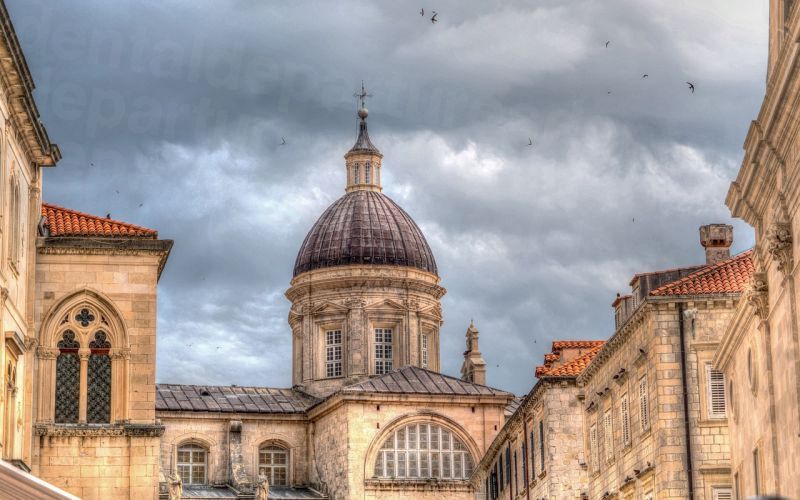 artDENTA is a clean and modern dental clinic located in Rijeka. The vibrant atmosphere in this clinic assists the dentist to achieve a particular goal, providing high-quality patient care in a calm and relaxing environment. All members of this team are trained and well-equipped with the latest dental care techniques and equipment. Their expertise is mainly in implantology, prosthodontics and orthodontics.
If you are looking for easy dental care services in Croatia, all you need to do is visit Smile Studio Dentist Croatia . This clinic in Rijeka is owned by a family of dentists specializing in comprehensive dental services. Their services are not only available to local patients but also international patients. Smile studio is a modern and stylish clinic with fresh décor and designed to make you feel comfortable and at home. Smile Studio Dentist Croatia is the perfect clinic for you!
Dental Practice Dundjerovic Knez in Crikvenica is a modern dental clinic that offers its patients all diagnostics and services in general dentistry. Utilizing the latest sterilization equipment for any procedure is done in accordance with its development and principles of modern dentistry. Dental Practice offer patients the best services there is with these highly advanced technologies.
If you seek assistance with booking and setting schedules for your desired clinic, Dental Departures are ready to serve you! With us, providing appropriate solutions for your dental concerns are our main priority.
The development of dental tourism in Croatia offers international patients the opportunity to get dental health care at the most affordable prices on the continent. Even patients from other continents are combining health care treatments with some sightseeing while they recover.